Living in southern Ohio, most people consider Appalachia to be right in their backyards. After journeying across the entire Appalachian Trail, senior Evan Leonard has returned to Athens to tell his story. Even though he is studying commercial photography, Leonard expressed a burning passion for the great outdoors.
"I've been hiking and backpacking almost all my life," Leonard, who is from Westlake, said. "I knew I wanted to hike the (trail) about eight years ago. I went on it for my first time. … We did 75 miles, and I really liked it so I knew that I wanted to one day hike the whole thing."
After discovering he would be able to graduate a semester early, Leonard was determined to take on the trail earlier than he had originally planned. In fact, he left an entire year early, prepping during the winter months. On March 4, the steadfast hiker embarked on the 5 1/2 -month journey that would change his life forever. The approximately 2,200-mile path stretches from Georgia to Maine and intersects highways, cities and the occasional grocery store.
One of Leonard's roommates, Isaac Gibson, decided to experience the trail for himself. Gibson met up with Leonard at Port Clinton, Pennsylvania, at mile 1,128 to begin their 63-mile trek together.
"The biggest struggle for me was probably the unpredictable terrain," Gibson said. "When I reached Evan, we were starting to hike some of the rockiest parts from that point on. It definitely affected my ankles a little bit."
The fourth day not only brought treacherous winds, but also Mike Martz, who goes by the trail name Grapenut and accompanied Leonard on the expedition. A trail name is an alternative name people use that fit their personalities. Fortunate enough to be able to graduate a semester early, Martz decided to go see the trail for himself. Though the two hiked alone at times, Martz and Leonard spent a lot of their hike traveling and planning together.
"Evan had set up his hammock, and I had set up mine. He found a better, less windy spot to set up for the night and came over to me saying, 'Hey, I found this spot down the hill that seems to be a lot better if you'd like to join me,' " Martz said. "From that point on, we began our 1,300-mile journey together."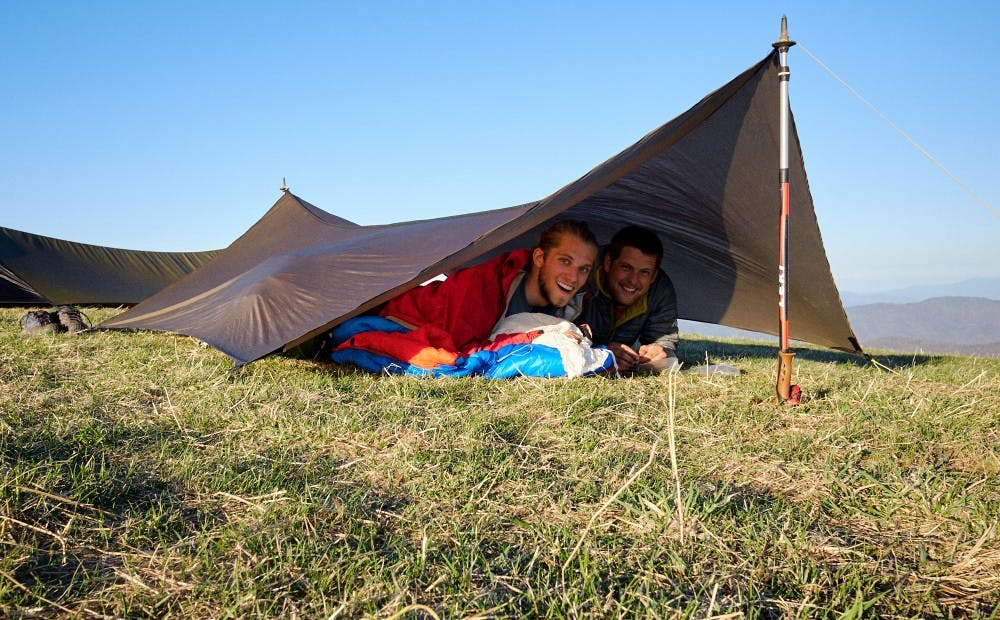 Not many people, especially students, can just wake up one day and go hike the Appalachian Trail. While juggling school, activities and life in general, most students do not know how to make time to participate in a journey like this.
When asked what advice he could give to students who are on the fence about traveling, Leonard said: "Just do it. I wasn't in class, and I have learned more over that five months than I have learned in any education. It changed where I want to go in life and changed how I think every single day."