A reaction to the first part of the two-night premiere of the 11th season of The Bachelorette.
Avid The Bachelor and The Bachelorette viewers know the drill. Typically, there's just one bachelor or bachelorette and 20-something prospective partners to choose from.
But this season, for whatever reason, producers thought it would be a great idea to pick both Britt Nilsson AND Kaitlyn Bristowe, former contestants on Chris Soules' season of The Bachelor.
After a few short hours of wine-induced greetings with the men, the guys get to choose which one they want to be their bachelorette. The 2013 bachelor Sean Lowe even said in a blog post he thought the idea was "downright degrading" and "just a rating ploy."
Is the new setup working or not? Here are 14 thoughts everyone had while watching the first part of the premiere:
1. This is two nights? Are you kidding? I can only afford one lazy night at home watching a brain-rotting show and eating ice cream per week! Two-night finales are a thing, but we're not ready for the two-night premiere ordeal.
Wait, this is a two-night premiere? We didn't sign up for that. #TheBachelorette #SisterWives

— Team Bentley (@team_bentley) May 19, 2015
2. Okay, Jonathan's cute. His kid is cute, too. But I can't see either of these girls becoming an immediate mother.
3. This next guy is a law student AND a firefighter? Damn, count me in! Wait, why is he taking all his clothes off? Oh... Kaitlyn made the right call when she said, "Britt, you can have this one."
So we celebrate a male stripper on #TheBachelorette but shame a girl who posed for Playboy? That's one heck of a double standard.

— Bess Pearson (@besstpearson) May 19, 2015
4. This is so awkward. Literally all of these guys are set on one of the girls. Are they all going to run away with the rejectee if the other one gets picked?
5. Chris Harrison, the host, asks viewers: "Will this be awkward and a bit painful? Sure. But, hopefully it will lead to a better chance at love." I hope that's not how my love story ends up, but I have to admit I sure am enjoying watching it all go down from my couch.
6. To Tony, the guy who kissed the plant: So you're "sensitive" and "anti-social?" Perfect traits I'm looking for in a guy! Not. You're better off dating "Onion Ashley" from last season.
7. Ben Z, fitness coach: You're inspirational and cute. Clearly the best. Please, please, please don't turn out evil. We're begging you.
8. As the awkward encounters continue, we're all just hoping somebody gets really drunk and diffuses the tension.
9. Did anyone catch that one of these guys is a "junkyard specialist?"
10. Dear "Plant-Kisser," giving the EXACT SAME line to both women probably wasn't the best approach.
11. Our wishes have been answered, Ryan is wasted. He announces, "I'm horned up everybody," "I apologize for nothing," and "I didn't do anything wrong besides being awesome!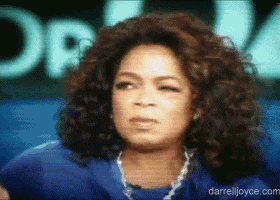 12. …And then a guy in a candy corn cupcake, Chris S., drives up — with only his head visible. I don't know what to think of this other than the fact that I'm really glad this just happened. And he's actually pretty cute, too.
13. Blackout drunk Ryan tries to fight the sex coach. Then he angrily asks one of the guys, "Why am I not raping you right now?" Which is just way too far. This, along with grabbing Kaitlyn's butt, is enough for Chris Harrison to send him home right then and there. Thank goodness!
The show needs to step in and remove this guy. He touched a girl inappropriately, he needs to go #TheBachelorette

— Jonesy (@SincerelyBliss) May 19, 2015
14. Based on the guys that are totally set on Britt and totally set on Kaitlyn, at this point we're all thinking…
Who else thinks they should just divide the guys in half and have two mini seasons of #TheBachelorette? Win, win, win.

— Maggie Tehan (@maggietehan) May 19, 2015
Looking forward to next week!
I can't wait until they count the roses on #TheBachelorette & pick the girl that the producers have decided it will be.

— Eric the Intern (@CHEZ106Eric) May 19, 2015
Watch The Bachelorette Mondays at 8 p.m. on ABC.