Take a break from cramming for finals with these light-hearted TV shows ensured to make you laugh and forget about your GPA.

With finals approaching, it can be easy to get caught up in hours of memorizing textbooks and writing papers. It is important to take a study break every once in awhile to keep yourself sharp and focused. Give your brain a break this finals week by enjoying one (or all) of these short TV shows that require a minimal attention span.
1. Broad City
Follow Ilana and Abbi around New York City while they perform regular activities of 20-year-old girls in hilarious and absurd ways. You won't be thinking of your seven-page final paper while you watch Ilana feebly attempt to take care of Abbi after she gets her wisdom teeth out, and the medicine she takes makes her have insane hallucinations. Plus, there's only two seasons with 30-minute episodes, perfect for a short binge-watching session.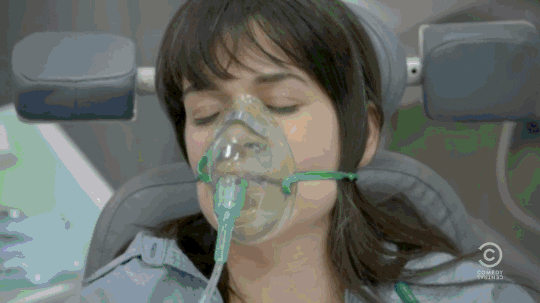 via giphy.com
2. Dance Moms
Reality TV is one of the best ways to complete turn your brain into mush and to forget about all of the problems going on in your own life to focus on the problems of others. Watch the drama that unfolds in the lives of young professional dancers and their mothers as they compete in gruesome dance competitions and deal with their tyrannical instructor. Also, the episodes get repetitive after awhile so you won't be too tempted to keep watching for too long, and you can get back to being an academic scholar (maybe).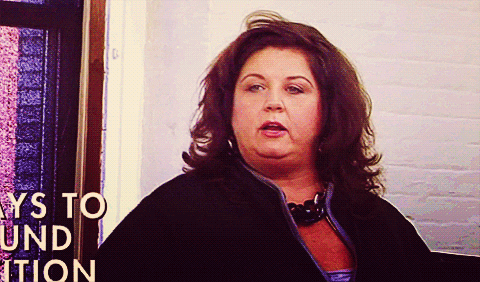 via giphy.com
3. Bob's Burgers
Bob's Burgers is a mindless cartoon made for adults, like South Park or Family Guy, but way better. The show follows the Belcher family as it works in its family-owned burger restaurant and deals with weird mishaps that occur around the business. The three children, Louise, Gene and Tina, provide different humor that will make you question how an animated show can make you laugh so hard. Also, you will probably find yourself relating a lot to Tina Belcher, especially during finals week.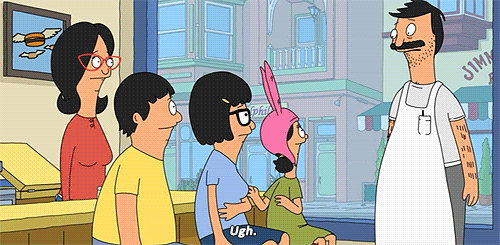 via giphy.com
4. Diners, Drive-Ins and Dives
The Food Network is the television center for visually appealing images that need little-to-no context. As you munch on your 5-star study snacks (Insomnia Cookies), you can dine with Guy Fieri as he visits the culinary gems of the United States. Greasy food and frosted tips, what could be better?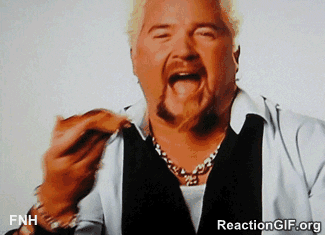 via giphy.com
5. Inside Amy Schumer
Skit comedy is another low-commitment way to enjoy television that you can laugh at in a short amount of time. Each episode of Inside Amy Schumer is a small compilation of different Amy Schumer skits, stand-up and interviews that are downright hilarious. Each show usually follows a particular theme and sometimes tackles bigger issues with comedy, such as body image. From parodying shows such as Friday Night Lights, to making fun of America's butt obsession with a music video featuring Amber Rose, Schumer is guaranteed to make you laugh and forget all of the flashcards you have to memorize.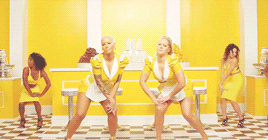 via giphy.com
Put down your notebooks and pick up your remotes, because you deserve a break or two during finals week.
@_alexdarus
ad019914@ohio.edu