Listen to these 20 songs, ranging from Journey to Wicked, in order to get through finals week.
Finals week can be rough. There is so much to do and so little time to do it. Everyone can use some motivation to get through the week. Music can supply you this motivation. Here is a list of 20 songs to get you through the long hours and to keep you motivated during finals week.
1. "Gives You Hell," The All American Rejects — Though this catchy tune is written about an ex girlfriend, it is applicable to your exams.
2. "Don't Stop Believin'," Journey — This iconic rock song from the '80s can get anyone pumped up. When you feel like you can't do it anymore, you have to keep on believing.
3. •"Girl on Fire," Alicia Keys — It's the middle of the week. Most of your exams are over and you feel really good about them. You are on fire! No one can stop you.
4. "I Got You (I Feel Good)," James Brown — Who doesn't get pumped listening to one of James Brown's most well-known jams. Dancing is a necessity for this song (even if you can't dance).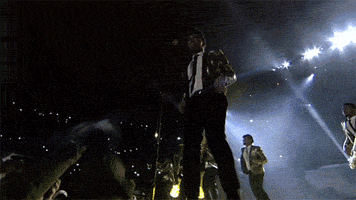 via giphy.com
5. "Livin' On A Prayer," Bon Jovi — "Oh, we're halfway there/ Oh oh, livin' on a prayer." We are halfway through the year, so be excited and rock out to this Bon Jovi classic as you head into your last exam.
6. "Hakuna Matata," The Lion King — Listening to songs from your childhood is the best. This hit from The Lion King is uplifting and will put a smile on your face, which can be rare during finals week. "It means no worries for the rest of your days."
via giphy.com
7. "I Believe I Can Fly," R. Kelly — If you believe you can fly, you can do anything. Keep this mindset throughout exam week and you will be successful.
8. "All Star," Smash Mouth — You're an all star and nothing can stop you from acing this exam.
9. "Wake Me Up," Avicii — "So wake me up when it's all over/ When I'm wiser and I'm older." We all wish we could sleep through finals week. Christmas break is almost upon us, so you just have to get through one more week, and then you can sleep all you want.
10. "Walking on Sunshine," Katrina and the Waves — If you're feeling down, listen to this upbeat song and sing it as loud as you can.
11. "Go The Distance," Hercules — If this song doesn't give you hope, then nothing will. You, too, can go the distance and find where you belong.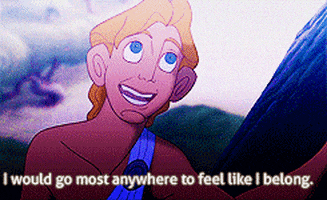 via giphy.com
12. "Radioactive," Imagine Dragons — If you have a late night studying, blast this song through your speakers. You will feel awake and empowered.
13. "Focus," Ariana Grande — Ari's new hit will have you dancing into your exam.
14. "Confident," Demi Lovato — There's nothing wrong with being confident. In fact, confidence is crucial going into exam week. Study your material, and you will radiate confidence.
15. "Eye of the Tiger," Survivor — This song is about getting back up after you fall. If you feel like you did bad on your first exam, don't let it affect your next one.
16. "Shake It Off," Taylor Swift — Do you feel like you didn't do well on an exam? Take some advice from T-Swift and just "shake it off!"
17. "Gonna Fly Now," Bill Conti — You're almost there! You can see the finish line! Listen to this tune from Rocky when you're feeling particularly victorious.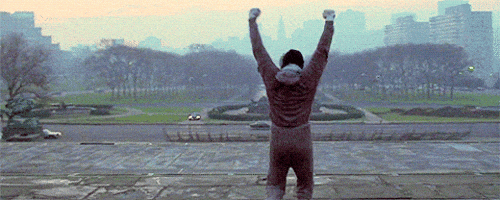 via giphy.com
18. "Defying Gravity," Wicked — The most famous song in Wicked is about not letting anything hold you back. Take this advice into your exams.
19. "Centuries," Fall Out Boy — You have emerged from your last exam. You got through the week. Sure, some of the exams were tough, but you finished the semester. You start to think, "You will remember me for centuries.
20. "We're All in This Together," High School Musical— The whole Bobcat family will be taking exams. Some have more than others, but nonetheless, we all have to go through this stressful week, and we can get through it together.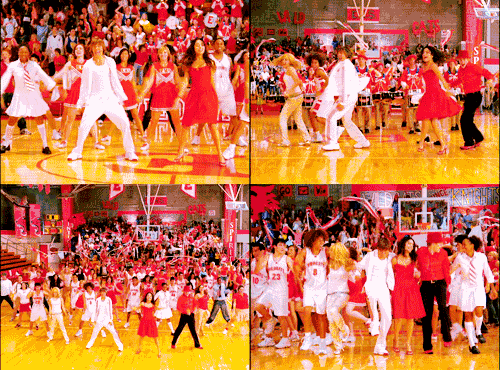 via giphy.com
@georgiadee35
gd497415@ohio.edu