We can always count on seeing a few kinds of people while we're out shopping.
Holiday shopping is at its worst this time of year. The credit card debt is mounting. Drivers are more and more aggressive when searching for parking spots at the mall. The sweet smell of consumerism fills the air. However, no matter where you choose to venture in search of holiday treasures, there are a few people you can almost always count on seeing.
1. The Stressed SuperMom - She's juggling several heavy shopping bags, her winter coat, a large cup of coffee and a partridge in a pear tree while also holding the hands of her small children. Exhaustion is on her face as she hustles from one store to the next praying she has a coupon hidden somewhere in her cavernous purse. She will finish her shopping just short of a mental breakdown. Yet somehow, she will still have the most festively decorated home, and throw the best holiday party in true SuperMom fashion.
via giphy.com
2. Dad On the Struggle Bus - He could be anywhere. It could be a women's clothing store — maybe the shoe department. Perhaps he's looking at jewelry. In any case, he is panicking. You can see the worry in his eyes as he scans the racks. What is this? Do women really like this? He glances around again, praying he will see a sales associate before he is forced to make the decision: to buy, or not to buy. Despite his struggles, his wife or daughter will smile and thank him for the presents he has so thoughtfully tried to choose for them.
via giphy.com
3. World's Best Grandma - She is on a mission. She has come to the mall for one reason, and one reason only — spoil the grandkids. Her holiday sweater is complete with real jingling bells and lights. Her smile doesn't falter as she hustles through the stores, choosing the exact things her grandchildren are hoping to unwrap in the coming weeks. Grandma knows exactly how to shop, and how to spread holiday cheer while doing it.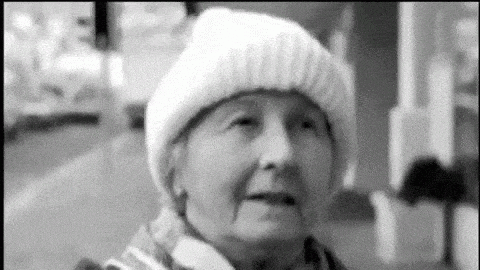 via giphy.com
4. Couple Goals - They are young and in love. They stroll through the mall as if it is their own winter wonderland. They share a peppermint mocha latte while they point things out to each other in store windows. Twitter has never seen a couple that is more #goals than them, and their extra special gifts will only make it worse, whoops I mean, better. We can't wait to see what they bought each other and read their Instagram posts about how the best gift they really got is each other.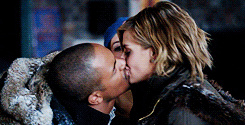 via giphy.com
5. Straight Outta the Naughty List - They are the ones we know deserve coal in their stockings. They restlessly ask their parents for items they see while shopping, only to scream when they are told no. They touch everything in sight with sticky fingers and demand attention at all times. Their tired parents look helplessly at one another as the whining begins once again. We somehow know when they unwrap their gifts, they won't really be getting coal in their stockings. They will thank their parents for their shiny new toys, and then they will all sit happily with one another and enjoy their time as a family sharing the holiday together.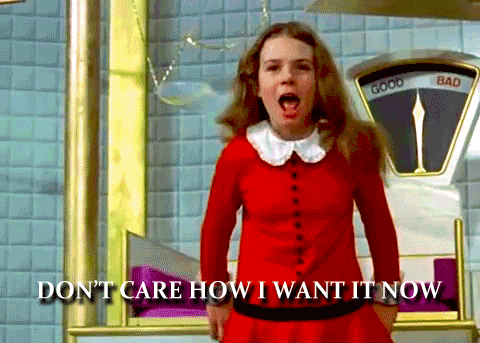 via giphy.com
@alleeexxiiss
ae595714@ohio.edu