Arrive to Christmas dinner in fashion with one of these ugly Christmas sweaters.
Planning an outfit for Christmas dinner tends to be more complicated than fun. It can be too cold for a cute dress, but dress pants and a cardigan feel too simple. Instead, try out a trendy ugly Christmas sweater. The sweaters can be cute, classy or quirky.
For all the avid online shoppers, buying a sweater online is simple and allows for loads of different choices.
Here are five styles of ugly Christmas sweaters to wear to Christmas dinner:
1. Light-up ugly Christmas sweater.
Light up the night — literally — with this style of sweater. For a novelty sweater similar to this one, Amazon or Etsy is a great place to look. Everything from a light-up wreath to Rudolph's bright nose can be found online.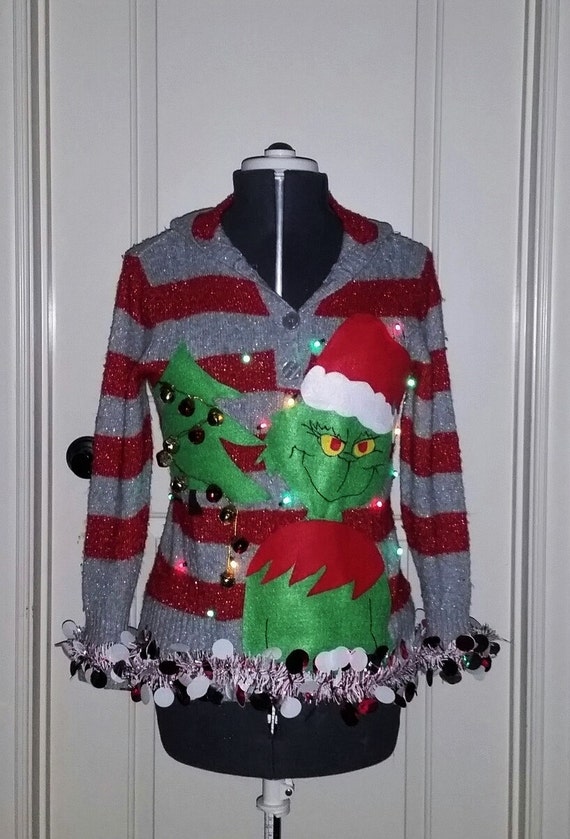 via Etsy use VintageDesignByVines
2. Sports Christmas Sweater
Whether you're into football, baseball, basketball, hockey or NASCAR, ugly sweaters and sweater dresses can be found at Fanatics.com. It's not exactly Christmas themed, but the ugly sweater is stylish and warm for sports lovers.
via Fanatics.com
3. Movie-themed sweater
Ugly sweaters can be found all over the Internet, from Amazon to Etsy, for Star Wars, Harry Potter, Frozen and even A Christmas Story. It's a perfect way to show your love for an old movie or your excitement for a new release.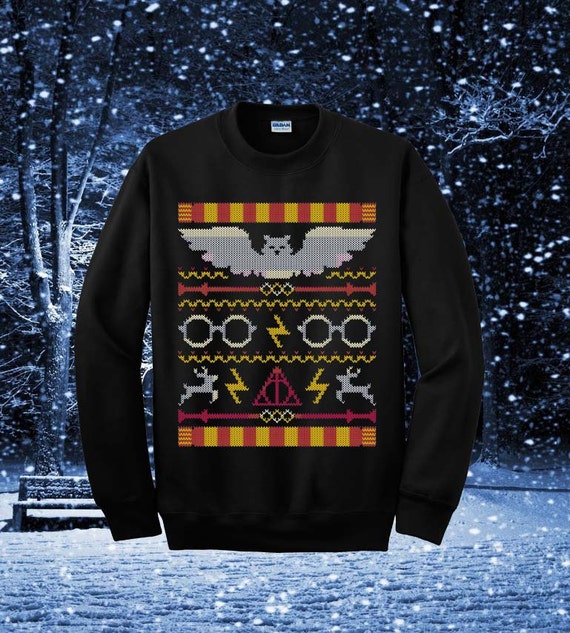 4. 3-D sweater
Novelty sweaters can be fun and festive — and Etsy tends to have a variety of creative and crazy ones. Be a style icon with Rudolph's nose or an entire wreath popping off your sweater. Or like this duo, have an entire tree popping off the sweater.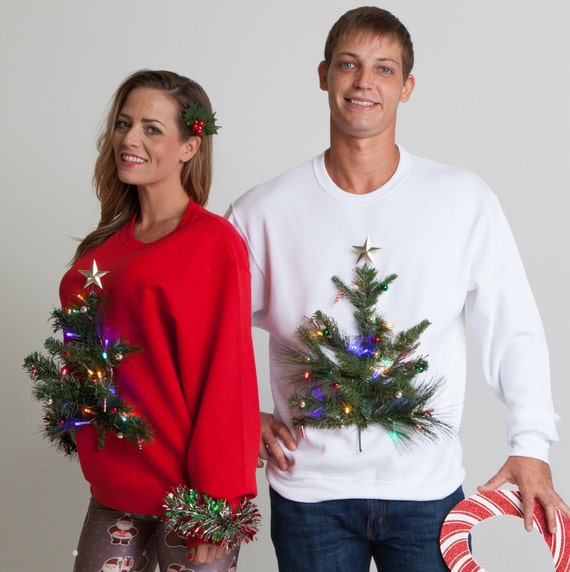 via Etsy user SilverSpoonLifestyle
{{tncms-asset app="editorial" id="b27548be-a350-11e5-8a59-47f14d6aed63"}}
5. Adorable sweater
A cute festive sweater can be just the right touch of quirky. Target sells a variety of "ugly" Christmas sweaters but most of them are either classy or adorable. For example, these two penguins: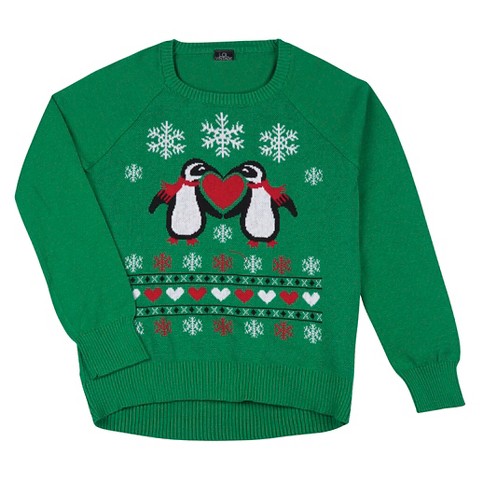 via Target.com
@liz_backo
eb823313@ohio.edu