The reboot of the '90s classic Full House will premiere on Netflix on Feb. 26.
If you grew up in the '90s, chances are you watched some iconic television shows — shows like The Fresh Prince of Bel-Air; Sabrina, the Teenage Witch; Saved by the Bell or Boy Meets World. Another famous '90s sitcom is getting a spinoff: Full House.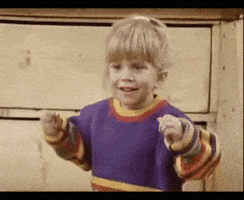 via giphy.com
The new show is titled Fuller House and focuses on D.J. Tanner (Candace Cameron Bure), the eldest of the Tanner children. Similar to the original sitcom, D.J. has lost her husband and calls in reinforcements — her best friend Kimmy Gibbler (Andrea Barber) and sister Stephanie (Jodie Sweetin) — to help raise her three kids.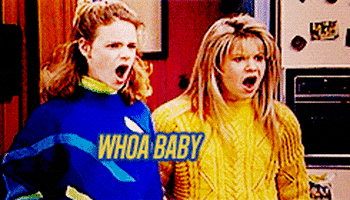 via giphy.com
Despite popular belief, "Fuller" does not refer to the house being even closer to maximum capacity. "Fuller" is now D.J.'s last name.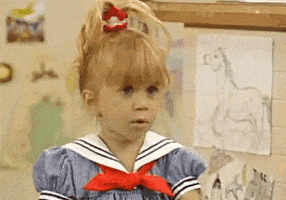 via giphy.com
To all of the fans who "shipped" D.J. and Steve, remain hopeful. Scott Weinger, who played Steve Hale on the original series, is set to appear on the show. A thing to keep in mind is that D.J. is a widow so this doesn't ensure that her and Steve will end up together. But, you can start thinking of a cute couple name, just in case!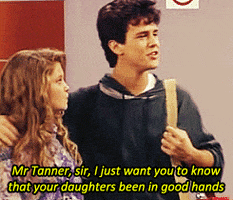 via giphy.com
A lot of the original cast members are returning for the new series. Dave Coulier, who played Joey Gladstone; Bob Saget, who played Danny Tanner; John Stamos, who played Jesse Katsopolis; Lori Loughlin who played Becky Katsopolis and the two twin boys Blake and Dylan Tuomy-Wilhoit who played Nicky and Alex make appearances. Mary-Kate and Ashley Olsen, who both played Michelle Tanner will not be returning, for obvious reasons. The creators said Michelle will still be mentioned. She just won't show up in the series. It's too bad we won't see the Jesse-Michelle relationship progress.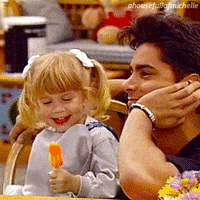 via giphy.com
A signature trademark of Full House was the catchphrases — "You got it, dude!" "How rude" and "Have mercy!" are just a few. These will still be prevalent in Fuller House and is hinted at in the teaser trailer. Speaking of the teaser trailer, be prepared to tear-up when you watch it. It's set to Miranda Lambert's hit "The House That Built Me," which is a song known to pull at people's heart-strings.
Fuller House will be released on Netflix on Feb. 26.
@georgiadee35
gd497415@ohio.edu