Ben proposed to one woman during a one-on-one and caused drama between two sisters on 'The Bachelor' week four.
There is an apparent "weird vibe" in the Bachelor mansion, according to the women, so it's probably a good thing the contestants got to go to Las Vegas for the week.
As The Bachelor enters week four, the girls are realizing the tension in the household as their individual relationships with Ben Higgins progress while the number of girls dwindles. When host Chris Harrison announces the trip to Vegas, all of the women shriek in excitement. However, twins Emily and Haley are a little extra excited considering Las Vegas is their hometown.
Once they arrive, Ben is shown driving a convertible AGAIN. Does he ever drive a car with a top? I don't think so.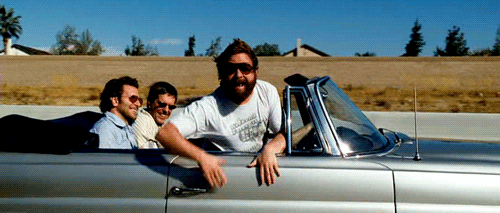 via giphy.com
JoJo receives the first one-on-one date this week, and Olivia is upset about it. She claims that Ben is her "zen" and repeatedly says he is still her "husband" even though she didn't get a one-on-one this week.
JoJo and Ben have a glass of champagne before their helicopter arrives. (Sidenote: Why does Ben always take the women on expensive aircraft to their one-on-one dates? He needs to start mixing things up.) The blades from the helicopter knock over the impromptu champagne table and the glasses shatter everywhere. Both JoJo and Ben find it extremely funny and start passionately making out while the other girls watch from the window.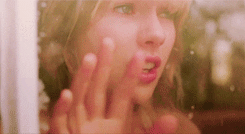 via giphy.com
The rest of their one-on-one was pretty underwhelming considering Ben mysteriously placed a hot tub in the middle of a field for Lauren B. last week. Basically JoJo just told Ben how she was cheated on in her past relationship, but it's fine now because she's ready to be with Ben. The couple then watches romantic fireworks over downtown Vegas while making out on a roof. Snore.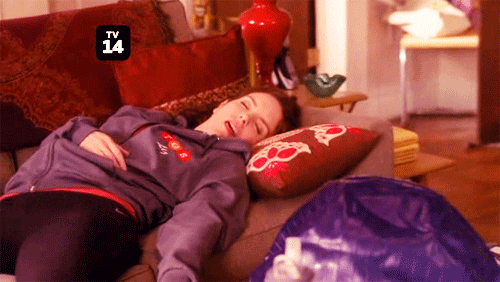 via giphy.com
This week's group date includes everyone but Becca and JoJo. The ladies and Ben head to the Terry Fator Theater, where the ventriloquist Terry Fator speaks through a puppet meant to look like Ben. The women are a part of Fator's opening act that evening.
The contestants had to quickly figure out something they could perform, which is a struggle for some considering when Fator asks the women to raise their hand if they had a talent, not one woman raises their hand.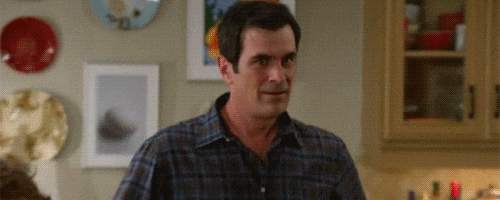 via giphy.com
Olivia seems to have something up her sleeve and all of the women suspect she has a hidden talent. Olivia remains confident in her act and in her relationship with Ben by saying, "I'm with him, bam shabam!" She even tells Ben she has a surprise, but little does he know what she has in store. The only clues she gives is her choice of outfit — a red Vegas showgirl outfit — and she keeps saying she's going to "shimmy shimmy," whatever that means.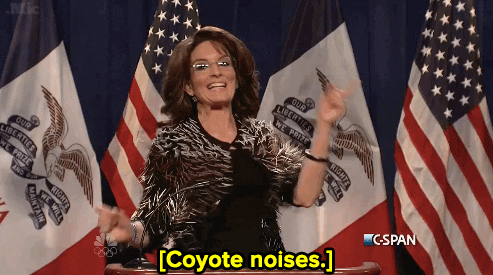 via giphy.com
As the show begins, the girls put a lot of effort into impressing Ben. The twins Haley and Emily do a riverdance, and Jubilee plays a cello routine. The audience sees short snip-its of the other girls' acts, such as Lauren H. singing a song about Ben to the tune of "Old MacDonald" while she wears a chicken costume, and Ben seems to find all of the acts leading up to Olivia's impressive and/or amusing. They show a lot more confidence when they are actually performing than when they first heard about the challenge.
It is finally Olivia's turn and a large fake cake is rolled out on stage. Olivia jumps out of the cake while showtunes play in an elaborate showgirl outfit that resembles one of the outfits Katy Perry wore in the "Waking Up in Vegas" music video. She basically just kicks around uncomfortably and shimmies a lot until it's finally over. Everyone in the audience, including Ben, seem so uncomfortable. It feels like they don't want to watch the disaster happening on stage, but they cannot look away. When she is done, even Fator's puppet says, "What part of talent competition did you not understand?"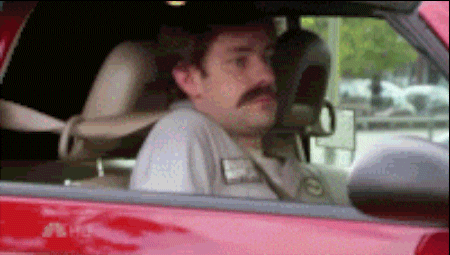 via giphy.com
Olivia then proceeds to have a total breakdown. She hysterically cries and says she is having a panic attack. She honestly just couldn't handle the fact that she couldn't do something perfectly and better than the other girls. It was probably a good reality check for her, considering she already considers Ben to be her husband.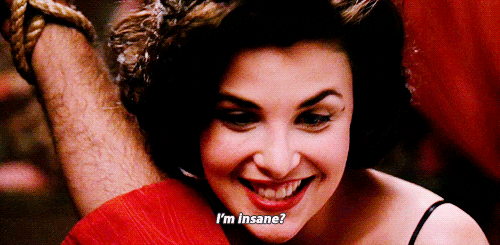 via giphy.com
During the weekly post-group-date cocktail party, Ben has a series of weird conversations with the women. For example, he calls Calia a "sex panther" with little context and proceeds to talk to Lauren H. through his "Little Ben" puppet. Olivia speaks to him about how mortified she is over her performance and Ben claims it "wasn't bad at all." Pffft.
Ben proceeds to speak to a few other women, but Olivia does not like the way their conversation ended at all. She interrupts Ben and Emily's conversation by taking Ben aside and awkwardly dancing again while repeatedly apologizing. He tells her to stop apologizing again, and they kiss. Frankly, he probably kissed her just to finally get her to stop talking about herself.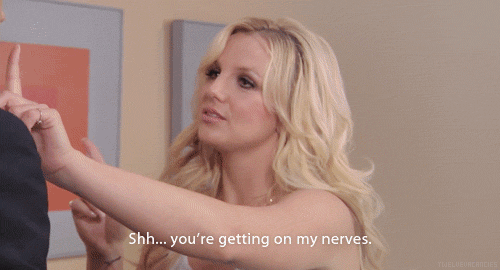 via giphy.com
Becca's card for her one-on-one comes with a box containing a wedding dress. When she puts it on, Jubilee mutters, "It's the perfect person to wear white," referring to Becca's proud abstinence until marriage.
Becca gets picked up by a chauffeur in a pink convertible and is taken to A Little White Chapel. She meets up with Ben who is dressed in a tuxedo. He gets down on one knee and dramatically says, "Becca, will you marry other people with me today?" She looks confused, until he explains that he got ordained and they will be literally marrying several couples during their date. The two seem to have fun on the unusual date, marrying a bunch of excited brides and men in tuxedo t-shirts.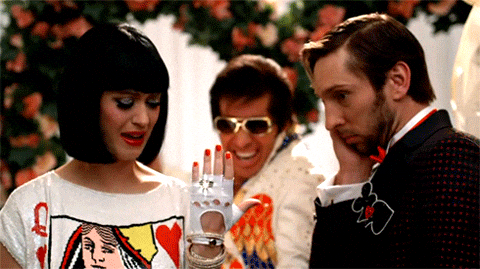 via giphy.com
The two then take ANOTHER CONVERTIBLE to the Neon Museum, which is a place where all of the old-refurbished neon signs from Las Vegas are. There, they discuss Becca's virginity and make really cliche vows to one another. The date was pretty boring to watch.
As the weeks go by, it is obvious Ben is uncomfortable getting serious with both Haley and Emily. The twins do everything together, as they are even shown walking on the same treadmill in the beginning of the episode. Calia even admits that she can't tell the difference between the two. So it was no surprise to the audience when Ben called a last minute date with the twins this week.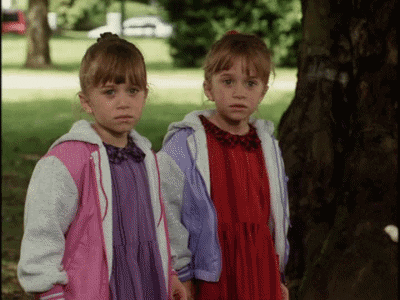 via giphy.com
Ben surprised girls by going to their mom's house. Being the charmer he is, Ben brought their mom flowers and meets the family's multiple wiener dogs. He talks to each girl individually in their old bedrooms, and then he eventually talks to their mom about the two. He explains the need to choose between the two girls in order for him to get serious with one of them, and their mother is very honest with him about the differences between the girls.
He eventually decides to leave Haley at her mom's house and takes Emily back to compete in the rose ceremony. The strangest part about all of this is when Ben broke it off with Haley, he did it in front of their mom while two weiner dogs sat in her lap. The entire situation was so unusual.
As another "serious" rose ceremony begins, Jennifer decides to be the first one to grab Ben to talk. She said she's not used to being aggressive, but she needed to grab him before someone else did. I think everyone, including the other contestants, were glad she finally asserted herself and it wasn't Olivia. However, of course after Jennifer and Ben talk for a couple of minutes, Olivia gets up and steals him.
Being the cheesy woman she is, she brought a piece of cheesecake to eat with Ben to apologize AGAIN about how embarrassed she was for jumping out of a cake. He tells her to stop apologizing again, and she tells the audience AGAIN how confident she is with their relationship. She also continues to over-analyze Ben's body language, saying that since he looked at her and smiled while they were talking that they were back on the right track. She also told Ben she was falling in love with him, in which JoJo told her she was basically crazy for saying that when it wasn't necessarily reciprocated. She still isn't worried and says, "I've read a lot of romance novels where everything just comes together." Yeah, sure.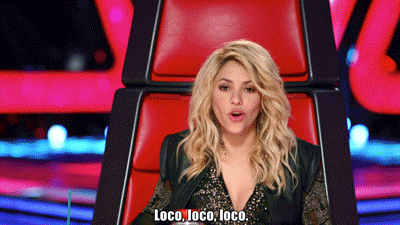 via giphy.com
Ben begins to give out roses, and when Jennifer gets a rose before Olivia, Olivia audibly says "seriously" because she didn't think Jennifer was worthy enough of a rose. Unfortunately, Olivia receives the final rose this week and Rachel and Amber are sent home. Amber reacts by crying in a lawn chair while Rachel, for some reason, doesn't understand why she is going home even though she and Ben barely talk. They haven't even kissed yet. Girl, it's week four. You needed to step your game up.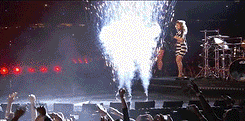 via giphy.com
Week four was somewhat disappointing considering the slightly boring one-on-one dates and the fact that crazy Olivia hasn't gone home yet. Regardless, the episode did give us the best Olivia quotes thus far, and Ben finally got rid of the weird twin dynamic on the show to demonstrate his seriousness of finding a wife. The show also feels weird without Lace stumbling around drunk repeating that she hasn't shown Ben "the real Lace." Hopefully the show steps up its game next week so viewers don't have to keep watching mundane dates and Olivia repeating herself roughly 50 times.
We deserve better.
The Bachelor airs every Monday at 8 p.m., on ABC
@_alexdarus