Drama over cankles and caviar occur on week three of "The Bachelor," and one of Ben's prospective wives leaves the show by quoting her own tattoo.
With 17 women who all want the same man, tensions are rising in The Bachelor household. The Olivia drama continues after her aggressive tactics to get Ben's attention and the mood of the house definitely changed from the light-hearted attitude that Kevin Hart and Ice Cube brought to the show last week.
In week three's "Soccer Date" Lauren B. receives the first one-on-one date, which isn't surprising considering Ben has talked about his interest in her since day one. The two headed out of the Bachelor mansion wearing matching powder blue tops in a convertible. Considering Lauren B. is a flight attendant, Ben decided to take her out on a biplane ride. How charming.
Lauren B. is nervous at first, but then warms up to the idea of hanging out with Ben in the stunt plane. The two fly by the mansion where they taunt girls who are sunbathing on the patio, resulting in disappointed groans from the girls who did not get to go on a romantic plane ride with Ben.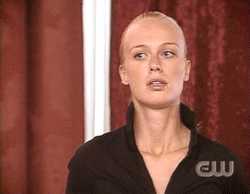 via giphy.com
Once they land, Ben surprises her with a "romantic" hot tub in the middle of nowhere. How Ben got the hot tub in the middle of a field is still a mystery, but Lauren seems to care more about getting to make out with Ben for an extensive period of time than the logistics of the hot tub.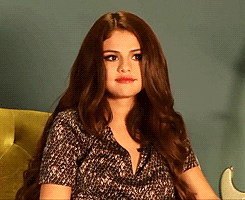 via giphy.com
The two get to talking about their family values and discover they have similar goals of having a tight-knit family. Lauren B. awkwardly says "I want to meet your family" in a creepy voice that ends in a weird silence. She immediately tries to redeem herself, saying she doesn't mean it that way and acts embarrassed. However, Ben still gives her a rose after the conversation despite her forward comment.
Calia gets emotional when she realizes it is a competition and other girls are falling in love with Ben the same way she is. She starts wailing in a high-pitched voice that makes her sound like the fourth member of Alvin and the Chipmunks.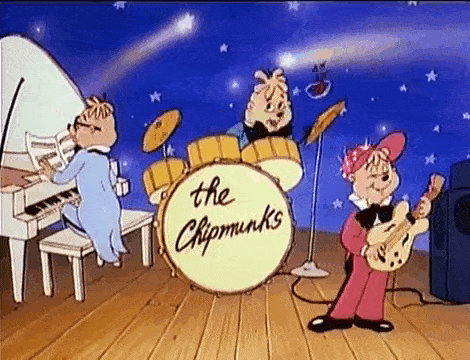 via giphy.com
Once the group date is announced, Jubilee, Becca and JoJo are the only ones left out. The girls head to the Los Angeles Memorial Coliseum to compete in a soccer game. The group is split up in two teams, stars and stripes, for the game and the winning group gets to attend a cocktail party with Ben, while the losing team must go back to the mansion. Two U.S. National Team Members, Alex Morgan and Kelley O'Hara, join the girls to train them before the game, in which the girls prove they have little to no soccer skills whatsoever.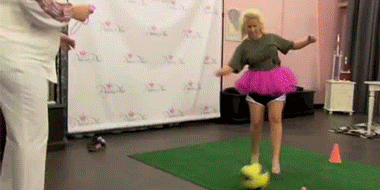 via giphy.com
Once the game begins, the girls show how far they are willing to go to hang out with Ben.
The twins, Haley and Emily, were on separate teams, but Emily dedicates herself to being a serious goalie by literally throwing her body into every ball that comes her way. At one point, Rachel injures her leg but decides to bravely play through the pain to help her team.
The game ends with a tie, and the girls go into sudden death. Amber scores the winning goal for the stripes team, leaving the stars feeling defeated and sad.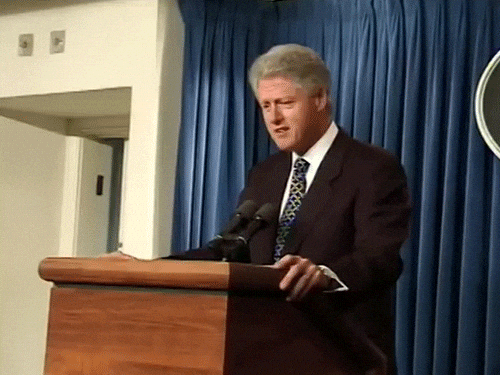 via giphy.com
During the after party, Olivia wastes no time grabbing Ben to take him upstairs to a hotel room. She does take the time to stand on the balcony with Ben while waving at the other girls below, causing the girls to have more of a reason to dislike her. While she is talking to Ben, the other girls begin making fun of some of Olivia's flaws, such as her fat toes and bad breath. That makes Jami uncomfortable, so she tells Olivia about the things they are saying about her, in which Olivia responds, "Perfection is so lame." The entire scene sounds like a middle school girl fight, but is merely just petty drama between grown women. God bless reality TV.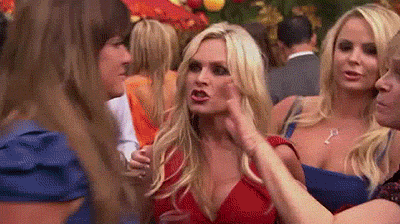 via giphy.com
At the end of the party, Ben ends up giving Amber a rose after she opens up to him about how excited she is to be here (for the 50th time), following a quick make out session. Olivia isn't worried though, claiming that despite Ben giving the rose to Amber, he nudged Olivia's leg when he got up from the couch. She took that as a sign their love is still alive.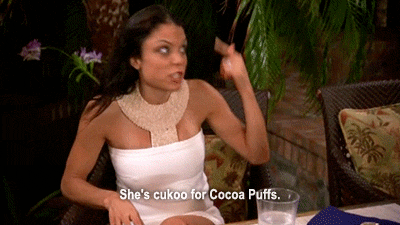 via giphy.com
The last date card arrives to the house and it went to Jubilee, to her own surprise. She is a little concerned before the date because she tends to get uncomfortable and awkward around people she cares about. After Ben arrives 20 minutes late, Ben surprises Jubilee with a helicopter ride from the mansion. Jubilee is nervous because she is afraid of heights and jokingly says, "Does anyone want to go on my date?" in front of the other girls. They are overly offended by this comment and call her rude. They need to relax, because they are envious of Jubilee for getting to go on a cool date while they are stuck hanging out with each other.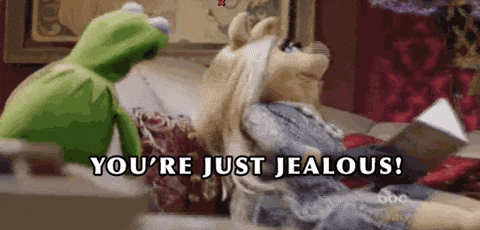 via giphy.com
The helicopter takes the two to the Cal-a-Vie Health Spa. They begin by eating a bunch of fancy horderves and feeding each other caviar. Jubilee has never had caviar before and presumably spits out the appetizer. Embarrassed, she admits she isn't very adventurous with food and is "obsessed" with hot dogs. Her honesty is refreshing in comparison to some of the other girls and honestly, who isn't obsessed with hot dogs?
via giphy.com
Jubilee receives the third rose before the dreaded rose ceremony after opening up to Ben about her dark past. Ben repeatedly discusses his love for her honesty and realness, while the girls back at the house are not as thrilled when she returns to the mansion after her date because they thought she would've gone home after her "rude" comments. They go as far to say that Ben is looking for a wife who will "be friends with all the other soccer moms" and Jubilee does not fit that criteria. Again, the jealousy and nastiness of some of the women in the house is prevalent in this season.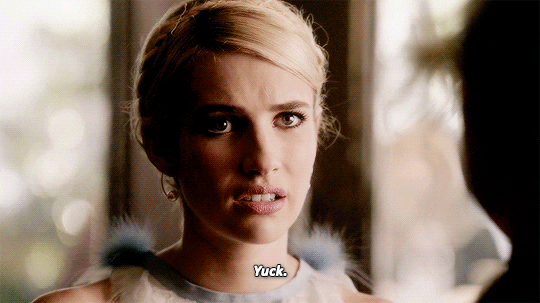 via giphy.com
Before the rose ceremony, Ben tells the women about a plane crash that killed two of his very close family friends earlier that day. Immediately after saying this, Olivia pulls him aside and appears as if she is going to console him. However, she ends up not even mentioning the tragedy he just mentioned and rather she cries to him about how she is uncomfortable about her legs and especially her cankles.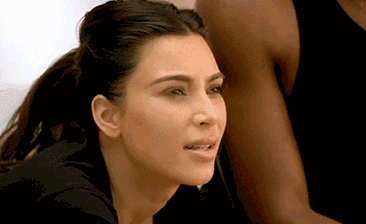 via giphy.com
Jubilee decides to take matters into her own hands and proceeds to give Ben a long, private massage outside on a table she set up. The other women are livid because she already has a rose and they think she shouldn't be spending time with him tonight at all. A few girls attempt to confront Jubilee after the event, but she doesn't want to talk to them just to be involved in more drama. She begins to cry. Ben consoles Jubilee and basically tells the other girls that Jubilee is honest and he appreciates her honesty. He ends the drama and basically shuts the mean girls down while keeping his sensitive persona.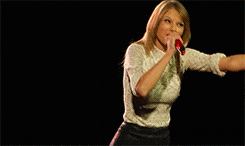 via giphy.com
Once the ceremony begins, Lace asks Ben to speak with her outside. She tells Ben she cannot continue to stay at the house anymore because she is fragile and needs to work on herself before trying to fall in love with someone else, even though she is extremely attracted to Ben. Respectively, she quoted her tattoo to explain her feelings. It says, "You can't love someone else until you truly love yourself." The entire ordeal was very emotional, but it's a good thing she had her tattoo to be able to explain her problems.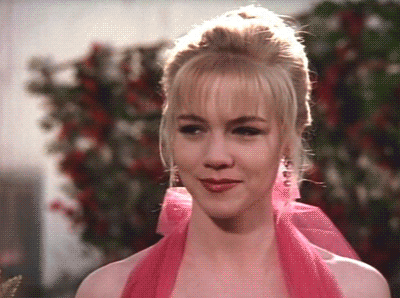 via giphy.com
Amanda, Becca, Haley, Emily, Rachel, Jennifer, Lauren H., Leah, JoJo, Caila and Olivia all get roses, while Jami and Shushanna got kicked off. Jami proclaims that is why she doesn't like humans, and she will just start to adopt a bunch of cats instead, which is totally valid.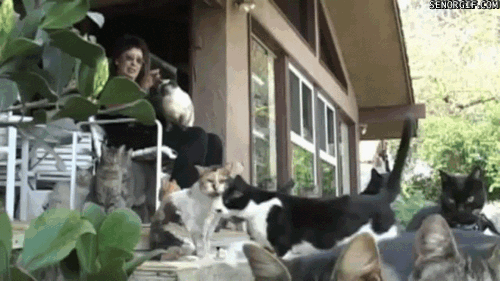 via giphy.com
The Bachelor airs every Monday at 8 p.m. on ABC.
@_alexdarus
ad019914@ohio.edu