Here are 10 shows from all streaming platforms to watch over break
Oh, the binge watch. We've all done it. You sit on the couch and hit play, and next thing you know, you're finishing season two of The West Wing and it's almost 5 a.m. But that's the beauty of spring break. We can all chill and do that without feeling like a lazy bum. Here are 10 shows that will make you laugh, cry, smile and, most importantly, keep you up all night.
Platform: Netflix
1. Love: We've all seen traditional romantic comedies: Sex and the City, Gossip Girl, etc. But this show breaks all barriers. It's a love story meant for real people and real millennials. The characters are relatable and funny. They have real jobs and live in real places. The story is almost like looking into a life of someone you want to be, rather than being dreamlike. Overall, it's a great show that's only one season long and could be a quick one-day binge.
via giphy.com
2. Cooked: Food is the fuel that runs the world, and yet we know little about the origins of it and what exactly we put in our bodies. The documentary series takes a look at what really is going on in the food industry and food around the world. It is a good binge if you want to sit and eat a bunch of hummus or something, and just chill and learn.
via netflix.com
3. House of Cards: Politics are in right now. With the primary season picking up, why not get in the rally mood with a show about politics. The show, although a little dirtier than real politics, follows some of the president's most trusted cabinet members and their quest for fame and power in Washington, D.C.
via netflix.com
Platform: HBO GO
4. Game of Thrones: This is self explanatory. If you haven't seen it, watch it. It may be one of the greatest shows of all time.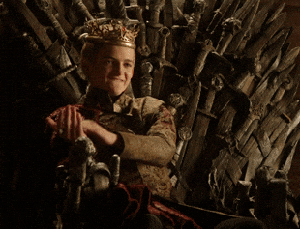 via giphy.com
5. True Detective: The gritty crime drama shows some of the best crime stories in the history of crime TV. Mix in stories surrounding the detectives and the crimes themselves and you get a fantastic series that will have you hooked from episode one. The seasons aren't connected either, so it makes it easier to have a break between binges.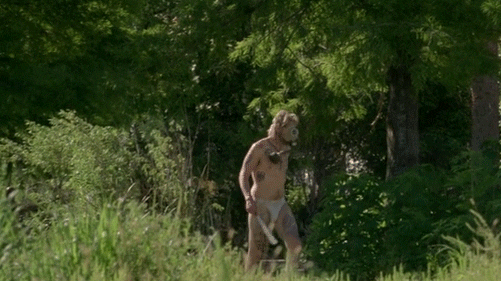 via giphy.com
6. Vice: With everything going on in the world today, it is almost impossible to know everything that is happening in every country. Vice explores the world through hard news and real journalists in real situations. They take you to India, the Middle East, Russia and pretty much everywhere else in the world. It will give you a new perspective on the world and make you love news.
via makeagif.com
Platform: Amazon Prime
7. Mozart in the Jungle: The show goes behind the curtain of the secret world of the orchestra. You see drama, music and comedy in the struggle of a new conductor filling the shoes of one of the most prestigious conductors of the world. It show won two Golden Globes before anyone had ever heard of it. It's a big deal.
via nypdecider.wordpress.com
8. Transparent: Follow the life of a transgender woman and the transition into a world that may not accept who they are. Hilariously funny and full of truth and honesty, it's also educational (and we all need a little bit of that). As a bonus, it has been nominated for three Golden Globes.
via cloudfront.net
Platform: Hulu
9. 11.22.63: The book adaptation comes from some of the best names in the industry. Stephen King's book tells about a teacher that travels back in time to prevent the assassination of JFK. And it is all directed by the genius J.J. Abrams. Another plus? James Franco is the lead role. What could be better than this?
via cdn.movieweb.com
10. The Mindy Project: A funny, real comedy about growing up in the adult world featuring the hilarious Mindy Kaling. It shows her life as she tries to become a more mature and well-rounded adult, all while failing most of the time. It's a quick funny show to have on while you're cleaning or just hanging out with your girls.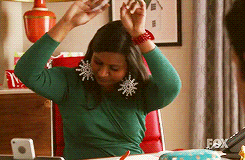 via giphy.com
@wintuck
hw333514@ohio.edu