If you're looking for something to make the Oscars more enjoyable, try this drinking game.
The Oscars are not for everyone, but if you are looking for a way to make watching them more fun, we've got you covered. Drinking games can make any party entertaining. If you follow this list, you are sure to have a memorable night for the 88th Academy Awards.
Every time Chris Rock mentions how white the nominees are, drink. #OscarsSoWhite is a huge controversy again this year. Chris Rock is bound to mention it every once in awhile.
via giphy.com
Drink whenever Jacob Tremblay is mentioned or shown on camera. Jacob Tremblay was snubbed for his role in the suspenseful film Room, but he will be presenting. He is too cute and will most likely receive a lot of camera time.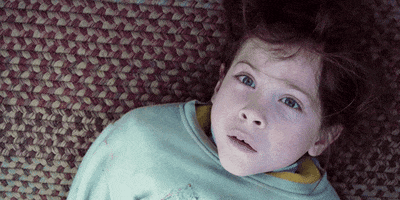 via giphy.com
Take a shot if they acknowledge Leonardo DiCaprio's beard in The Revenant. DiCaprio's beard in The Revenant was practically another character.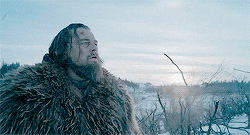 via giphy.com
Drink whenever someone mispronounces a name or stumbles over their words. This is bound to happen at least once throughout the progression of the ceremony. John Travolta mispronounced Idina Menzel's name before her performance of "Let It Go" in 2014. Celebrities mess up too.
via giphy.com
Take a shot if Kevin Hart makes a joke about being short while he is presenting. Kevin Hart is 5 feet 4 inches tall, and he knows it. He will be presenting at this year's ceremony, so expect him to mention his height.
via giphy.com
Drink if Jennifer Lawrence trips or falls. Jennifer Lawrence takes a stumble almost every year. She fell walking up to the stage to accept her award in 2013 and even took some stumbles on the red carpet. Be on the lookout for JLaw.
via giphy.com
If anyone mentions that Mad Max: Fury Road is a feminist movie, take a drink. Mad Max: Fury Road has, by many critics, been said to contain underlying messages of feminism. Whether you agree or not, take a drink every time this is brought up during the show.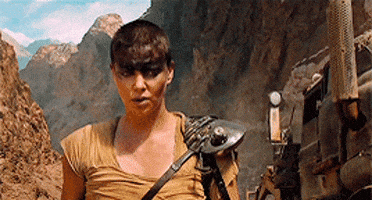 via giphy.com
Take a shot if Lady Gaga makes you cry, again. Lady Gaga is nominated for best original song, "Til It Happens to You" from The Hunting Ground. She will be performing the song which is bound to make the audience tear up, just like last year's The Sound of Music tribute with an appearance from Julie Andrews.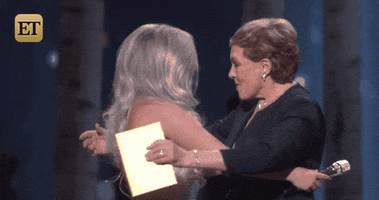 via giphy.com
Shotgun Time: Drink every time you recognize someone in the in memoriam video. If you aren't drunk yet, you're going to be.
via giphy.com
Drink whenever the orchestra tries to play someone off the stage. The "wrap-it-up" music is infamous for someone who drones on or is too flustered to stop talking. Many of the winners will be played off. It is inevitable. So have your drinks at the ready.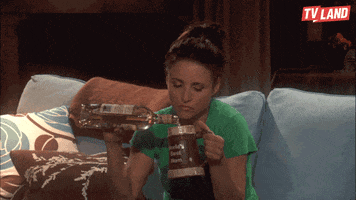 via giphy.com
If Leonardo DiCaprio wins his first Oscar, finish your drink. Will this be the year Leonardo DiCaprio wins the coveted, golden statue? Well, some of us hope so. If he finally receives the prestigious awards, down your drink.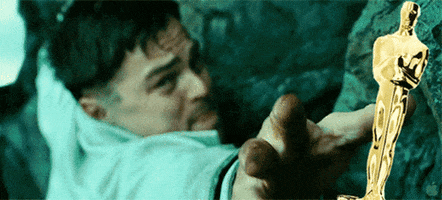 via giphy.com
@georgiadee35
gd497415@ohio.edu