Ben fulfilled one of his childhood dreams during his hometown date on "The Bachelor."

The Bachelor heads to Ben's hometown of Warsaw, Indiana, this week, and the remaining six women are anxious to see where Ben grew up.
Ben picks up the women on a boat. It seems he has been trying to mix up the dates from always picking them up in aircrafts or water vehicles. He drives the women to the house in his neighborhood where they will be staying at.
Ben asks Lauren B. on a one-on-one this week — to no one's surprise — in front of the other women as soon as they all get to the house. The other girls are extremely off-put by that because Ben usually asks the girls out on date cards. Ben takes Lauren B. on a drive around the town to see his old schools and hangout spots. They finally pull up to Baker's Youth Club, where Ben worked when he lived at home.
Ben introduces Lauren B. to all of the kids he used to work with at the club and his old co-workers. The couple jump rope and play basketball with the kids, and Lauren B. says she feels like a "giant kid." Ben is probably just trying to show Lauren B. that he could be a compassionate family man, and it is definitely working.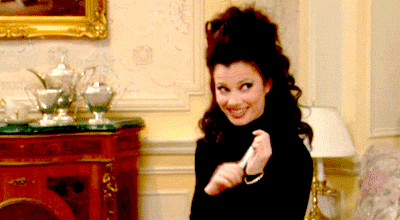 via giphy.com
Lauren B. and Ben eat dinner and talk about the drama Leah started about Lauren B. last week. After they talk it out, Ben tells Lauren B. he trusts her and their relationship is back on track. Afterward, they head to Ben's local dive bar to drink with Ben's friends, and Lauren B. admits in the confessional that she is in love with Ben.
The second date card arrives at the house and JoJo gets the next one-on-one, but she feels intimidated following Lauren B. Ben takes JoJo to Wrigley Field in Chicago because he is a huge Cubs fan. The two play baseball in Cubs jerseys that say "Mr. Higgins" and "Mrs. Higgins" on the back. After the date, Ben and JoJo are shown on the Jumbotron laying in the field in each other's arms. Good job, Ben, you actually stepped it up for this date and made it cool.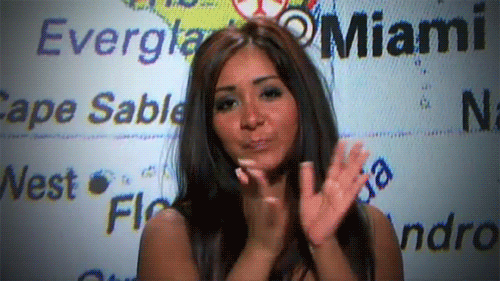 via giphy.com
Over a candlelit dinner, Ben confronts JoJo about her fears about falling in love. JoJo explains how she has fell in love in her past and it has made her skeptical about the future, and, as per usual, her speaking in cliches is enough validation for Ben that she deserves to stay.
The group date this week is a three-on-one including Caila, Amanda and Becca. The four paddle row boats and fly kites before Ben drops a major game-changer in the date: Ben is only giving one girl a rose on this date, and the other two would have to return to the house while the date continued as a one-on-one.
Ben talked to each girl individually before making his decision. Amanda focused on the fact that she never has introduced her kids to someone she is dating, but she is ready to introduce them to Ben. Becca basically complained about not getting enough attention, and Ben did not seem very eager to give her more. She ended their talk saying, "Don't blindside me." Caila told Ben about all of the times she has moved and how she doesn't have the same "community" feel in her hometown the way Ben does. Ben ended up giving Amanda the rose, which makes sense because she needed confirmation that Ben wanted to meet her kids. Awww.
For some reason, Amanda and Ben head to McDonald's for their date. They order Egg McMuffins and end up working the drive thru. They pull a Lady and the Tramp by sharing a single French fry ending with a kiss. How romantic.
via giphy.com
They end up going outside to see a gigantic crowd of people in front of a huge carnival. Ben is treated as a town hero because he is on The Bachelor — even the mayor allows him to give a speech. Amanda carries her rose around the carnival while they play games and ride rides.
Emily gets the final one-on-one of the show, and Ben picks her up on a boat AGAIN. He takes her to his parents house, and she is extremely nervous to talk to them. Ben's mother takes Emily aside to speak with her, and Emily rambles on about her young age and her future aspirations. Ben's mom later takes Ben aside and says she is concerned that Emily is not ready for marriage because she is still growing.
On the boat ride home, Emily is overjoyed about the experience at Ben's house while Ben appears uncertain. He sits her down outside the house and tells her he can't see her being his wife and sends her home through teary eyes. The girls in the house watch what's happening and comfort her when she goes inside. They are all crying because of how suddenly they can be sent home.
The rose ceremony doesn't even begin with a cocktail party, but the tension in the room is still extremely high. Lauren B., JoJo and Caila all get roses while Becca is sent home. As Ben goes to walk her out, she repeatedly asks him "Why did you do that?" referring to her telling him not to blindside her during the group date. He said he didn't want to bring her family into it and didn't know how to do it without blindsiding her. Poor, Becca.
via giphy.com
The Bachelor airs Mondays at 8 p.m. on ABC.
@_alexdarus
ad019914@ohio.edu