Ex-boyfriends and overbearing brothers kept The Bachelor hometowns dramatic this week.
Going to a romantic partner's hometown for the first time and meeting his or her family is nerve wracking for anyone because it is important to make a good first impression.
Now, imagine doing that four times with four different women.
That's what Ben on The Bachelor had to do this week as he met the women's parents, siblings and even children during hometown visits this week.
Amanda's hometown was first this week and arguably the most emotional one of all. Ben and Amanda run into each other's arms on Laguna Beach before waiting for Amanda's kids — whom Amanda hasn't seen since going on the show — to arrive. Amanda and Ben are both teary eyed when the girls, Charlie and Kinsley, walk onto the beach. The girls are very standoffish to Ben, but they begin to open up when they all make sandcastles and run in the sand. Awww.
They are heading to meet Amanda's parents and sister when the kids start to cry in the car, but Ben said he understands they are worn out. Amanda's parents are very protective of her considering her past marriage and her children. Ben tells both of them that he is ready to be a father, but they stress the fact that wanting kids and having kids are very different things. Amanda's dad even compares him to a "deer caught in the headlights." However, Ben said he wouldn't have introduced himself to her children if he wasn't confident in their relationship. Ben and Amanda end the night by reading the kids a bedtime story. In her confessional, Amanda says she knows after the great day they had that she is in love with Ben.
Ben heads to Portland, Oregon, to meet Lauren B. and her family. Lauren B. declares that it could be the day she finally tells Ben she is in love with him. She takes him around the town and they eat at various food trucks. Ben even feeds her a grilled cheese, which is undoubtedly romantic.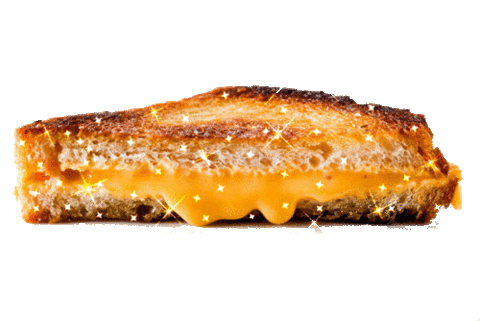 via giphy.com
Lauren B. and Ben head to her parents' house to meet her parents, her brothers and her sister. Lauren's sister takes Ben aside and asks what separates Lauren B. from the other women, and Ben tears up as he talks about her, which is reassuring for her sister. Lauren's dad is obviously nervous about how quickly they are falling in love and how Ben is also in relationships with other women, but Ben assures him that when he eventually asks a woman to marry him that he will mean it. In the end, Lauren B. doesn't tell Ben she is in love with him because her family is slightly skeptical.
Ben meets Caila in her hometown of Hudson, Ohio, where she shows him her high school and rambles on about how she moved and how that "shaped" her. They head to a toy factory where her dad works where they color — yes, with crayons — their "dream home." They end up going into the actual factory and create a playhouse version of their "dream home." The entire thing was corny, and Ben seemed like he was faking his enthusiasm throughout the date. He even said, "I never thought I would find a toy factory so sexy." Ew.
Caila introduces Ben to her mom, dad and brother. Her mom has prepared a home-cooked Filipino meal to show him her heritage. Around the table, Caila's creepy dad talks to Ben about how big of a commitment it is to marry into the family. However, Ben wins over Caila's mom when they talk privately and he recounts his relationship with Caila. Her mom tells Ben about how high Caila's standards are which worries Ben that he won't be able to meet them. Caila shows her true feelings though when she cries as she talks to her dad about how much she loves Ben. She said in the confessional that she was going to tell Ben she loves him when he left, except she didn't. They just made out for awhile and he drove away. Awkward.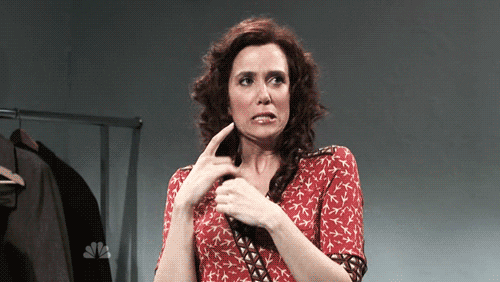 via giphy.com
When JoJo walks into her house in Dallas, Texas, before Ben arrives, she finds a bouquet of red roses and a note on her doorstep. Assuming it's from Ben, she reads the note and finds the gesture very charming until she reads that the note is signed "Chad," her ex-boyfriend. She has a small meltdown and calls her ex, and he proclaims his love for her and she tells him it's over. Ben comes to the house right after the conversation and he can see JoJo is upset. She explains everything to him, and he is uncomfortable but tries to be reassuring. JoJo feels good about the situation and the rest of the day, but little does she know she has another thing coming.
Jojo introduces Ben to her mom, dad, two brothers and sister. JoJo claims she knows he will fit in perfectly, but at dinner the entire family drills him with difficult questions about the future that Ben handles calmly and vaguely. Her brothers keep repeating how protective and attached to JoJo they are — weird — and tell Ben that they are worried about her getting hurt. They seem unsatisfied with his vague answers, and one brother even says in his confessional, "I'd like to say this guy is so terrific but I generally can't say that." When the two brothers, who seem unusually obsessed with their sister, take JoJo aside to talk, they tell her to keep herself guarded. Uh oh.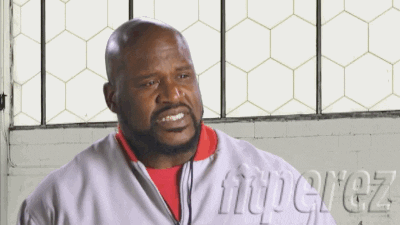 via giphy.com
JoJo's mother — the MVP of the episode — has a very different feeling about JoJo and Ben's relationship. She tells her daughter that she really needs to put herself out there and tells her not to be scared. She is very optimistic, and somewhat ditsy, about the situation but she genuinely wants her daughter to be happy.
In the kitchen, the entire family, aside from JoJo, is talking to Ben. One brother tells Ben he is "brainwashing" all of the women on the show. The siblings tell Ben he seems coached to say certain things and that he is fake. Her parents defend Ben and say that he is in a hard situation and handling it the best he can, but the brothers are not having it and say Ben needs to reevaluate himself. The mother is so overwhelmed that she starts drinking out of the bottle which gives us the best scene from the show.
via giphy.com
Going into the rose ceremony back in Los Angeles after coming out of what Ben considers "the most unpredictable hometown yet," JoJo is scared. All of the women are fearful of who will go home because they all proclaim they are in love with Ben — they just haven't told him yet.
In the end, Amanda goes home. She isn't mad at Ben. She is just upset that he made her go back to LA just to be sent home again. She is extremely upset and worries that no one is ready to fall in love with her, and she really saw a family with Ben. He was the first man Amanda introduced to her kids since she got divorced, and then he immediately sent her home. One upside is that she doesn't have to be away from her kids any longer, but now she feels unlovable since she comes with baggage. However, she was actually the most down-to-earth girl left in comparison to a girl like Caila who talks like a Disney princess and speaks in cliches. Ben, you made a big mistake with this one, Amanda was a winner.
The Bachelor airs Mondays at 8 p.m. on ABC.
@_alexdarus
ad019914@ohio.edu