March Madness is a feeling-filled three weeks.
It's Sweet 16 Thursday. Regardless of the crazy schedule you might have tonight, make sure to charge your laptop, phone, tablet or whatever other device you can live stream the games on because it's crunch time. Although March Madness only lasts about three weeks, it feels like forever since it all started March 15. Here are a few feels that most people have experienced thus far while watching the madness.
1. Realizing your bracket was rough from the start
Everyone claims their bracket is "the bracket to have" and "you just wait because it's going to be great." But in reality, everyone's brackets were shot after the third game. They were ready for the recycling bin when Michigan State lost.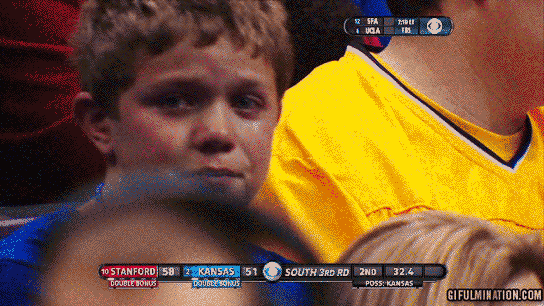 via giphy.com
2. Seeing an underdog win, even if you're not a fan of the team
In every game there is a team you like a little more than the other. So it's slightly upsetting when the team you like a little more loses to an underdog team, but you still have to smile in appreciation when an underdog decides it's the day to bring the heat. Clap slowly for them.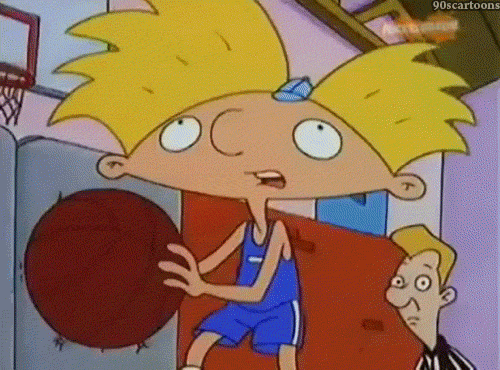 via giphy.com
3. Having Michigan State going all the way
What an upsetting blow. No one saw that coming, and if you did, please enlighten everyone else as to how you called that one. Honestly though, even the president had Michigan State winning it all back in 2014. If you didn't have it taking it all, most people at least had the team making it to the Sweet 16.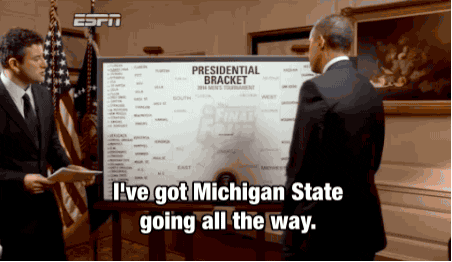 via giphy.com
4. Being thankful the Sweet 16 is finally starting
March Madness gets real starting Thursday. But it feels like forever from the time all 68 teams start until they're finally down to the best 16. Everyone grab your foam fingers, though. Tonight is the night the real madness begins.
via giphy.com
5. Watching your favorite team win
People celebrate victories in different ways: fist pumps, victory dances or shoving an entire slice of pizza in your mouth. Whatever your preferred way of celebration may be, no matter how ridiculous you may look executing chosen celebration, just pretend you're alone because your team just won.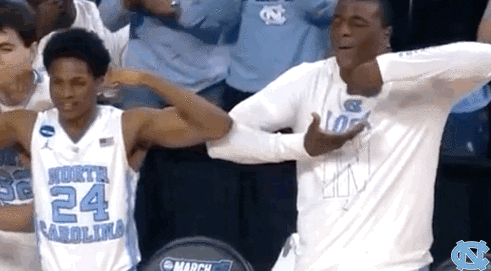 via giphy.com
6. Trying to pay attention in class but the game is on
Professors don't understand how drastic it is for fans to watch March Madness regardless of how early, late or long the game may last. If that means having three different games pulled up on your laptop screen while still trying to appear slightly interested in the lecture, then so be it. Just hope the professor isn't feeling ambitious enough to walk up and down the aisle.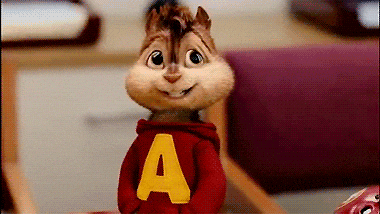 via giphy.com
7. Being eternally grateful that you have so much basketball to watch in one day
Watching your favorite teams every week during the regular basketball season is great. But a tournament full of the best teams crammed into a two and a half week span is better than a perfect half court shot, two seconds before the buzzer. Much less when there's four games in one day.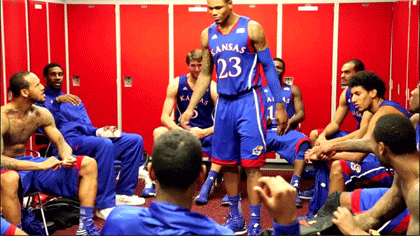 via giphy.com
@thebestjess_21