Some food inspiration for a Super Bowl party that can be made, bought or ordered.
No one can enjoy an American tradition like the Super Bowl without food, and you'll need a lot of it. Whether it's just you and a few friends or a big get together, try out some of these snacks to enjoy the Super Bowl.
1. It's not a party unless there's guacamole. Avocado is a superfood and it's the Super Bowl, so it's necessary.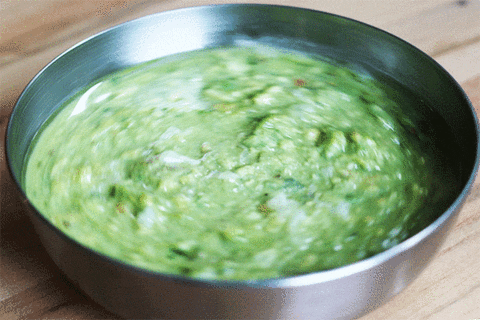 via giphy.com
2. Everything that Wings Over has to offer. Order all the chicken. via giphy.com
3. If you're in the dorms, use some meal swipes at the market to get an abundance of chips. Anyone that comes around to watch the game will be thankful for anything you offer, but to really impress them try this dip!
4. Everyone at OU knows about chicken and waffle, but you can make your own chicken and waffle sliders, too! You'll need some Eggos and fried chicken, and toothpicks to check them. Cook the chicken, and toast the waffles. Then take the waffles apart into fourths, and take two sections of the waffles. Create a sandwich with the two pieces of waffle and chicken, and stick a toothpick through it.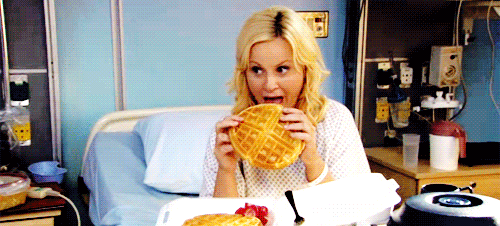 via giphy.com
5. Pigs in a blanket are super cheap and easy to make and are a staple for parties. Taking crescent roll dough, take a slice of a hot dog at the wide end of the dough, and roll in toward the point. Adding cheese is always an option, too.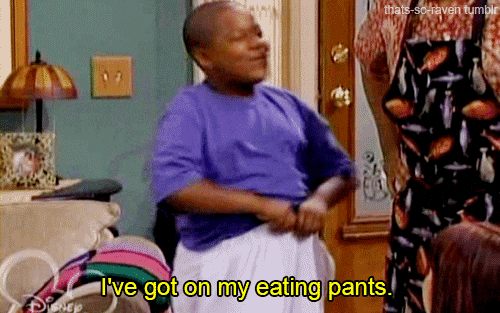 via giphy.com
6. Pizza roll-ups are similar to pigs in a blanket but use some different ingredients. Using the same technique for rolling the dough, drop some cheese and pepperoni on the wide side of the roll, and fold it up.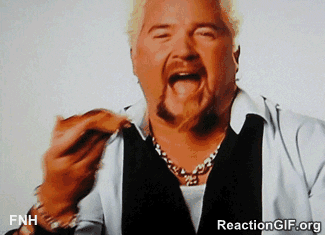 via giphy.com
7. One carb-alicious option for a Super Bowl party is cheesy bread. Slice up a loaf of French or Italian bread, or grab a leftover loaf from Jimmy John's. Load up the slices with cheese, pop them in the oven and enjoy.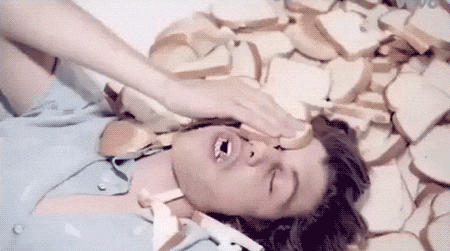 via giphy.com
8. The easiest dessert option for a party would be to order some delicious Insomnia Cookies to share — or keep to yourself.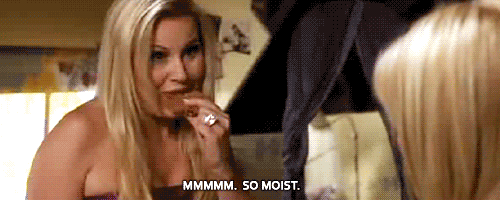 via giphy.com
9. Brownies are super easy to make and always taste great. To add some flare to your brownies, throw some chocolate chips into the batter or decorate them with icing.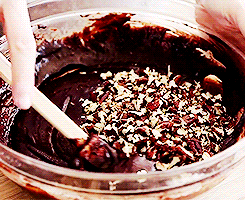 via giphy.com
10. If your team starts to really mess up on the field, have some jello shots at the ready for you and your friends.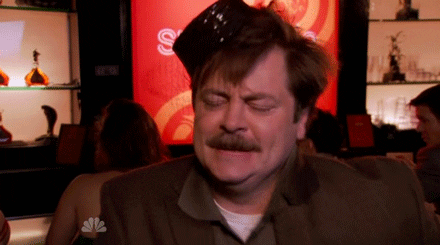 via giphy.com
{{tncms-asset app="editorial" id="4898ac4c-cba0-11e5-9ab4-2be9846a7eb2"}}
@lynanneclaire
lv586814@ohio.edu