Zayn Malik's new sound and single prove that he's the real deal.
Zayn Malik has caused plenty of controversy this past year with his departure from One Direction and an announcement that he would be releasing his own music.
Many were upset by this decision from Malik's Facebook post that stated, "I am leaving because I want to be a normal 22-year-old who is able to relax and have some private time out of the spotlight."
His friendship and fall-out with British musician Shahid "DJ Naughty Boy" Khan was highly publicized in 2015. Fans were concerned that Naughty Boy was manipulating Malik and encouraging him to leave the band. The two ended their friendship after a demo track of Malik's "I Won't Mind" was released on SoundCloud on March 30 and then taken down 12 hours later.
After the fiasco and Malik's split from ex-fiancee Perrie Edwards, Malik seemed to be enjoying his time in Los Angeles. Malik's Instagram showed him tagging walls with spray paint and spending time with his goddaughter, Brooklyn.
Fans knew that new music would be coming from Malik soon, but no one was sure about when.
Then it happened, and the song blew up.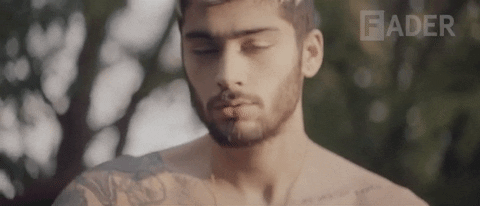 via giphy.com
"Pillowtalk" was released on Jan. 29 and flew to No. 1 on the British charts.
The music video now has more than 60 million views on YouTube and is unlike any track we've seen from Malik before. The music video stars model Gigi Hadid, who is rumored to be dating Malik. The video is sexual, provocative and artistic.
Malik went from boy band pop to a sensual R&B singer, and it works. Despite many doubting his talent and ability to produce a successful single alone, Malik has proved his haters wrong.
Malik made another bold move and released an acoustic version of the single that was unedited and absolutely beautiful. His falsetto basically restores all faith in humanity. The acoustic version of "Pillowtalk" is available on iTunes.
Zayn Malik is an inspiration from these successes. While in One Direction, Malik was seen as the "bad boy," and was the only person of color in the band. He also has never hidden his Muslim background, and received immense backlash when he tweeted "#FreePalestine" while still in the band.
Malik revealed in a recent interview with Beats 1 that he always felt like he wanted to leave One Direction, but stayed in the band. There was a lack of artistic freedom, and with his new music he refuses to censor himself.
The singer is doing what makes him happy, creating what makes him happy and it's on his own terms.
Not many would have the guts to leave something as huge as One Direction, especially knowing the negative responses from the public. Malik did it anyway and is now proving just how successful he can be.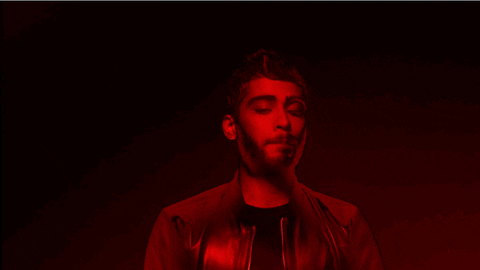 via giphy.com
Malik's debut album Mind of Mine is set to release March 25, one year since he left One Direction. The singer and songwriter has been inspired by the past five years, and everything he's experienced. Malik's new sound is heavily influenced by R&B and rock.
Zayn Malik is a wild card and no one is ever sure what to expect from him. All we know is that Malik is here to stay, and will continue to take over.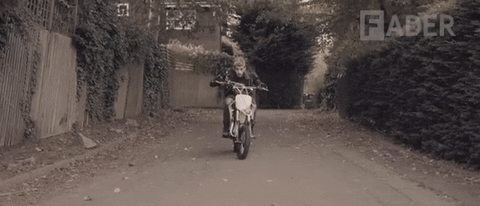 via giphy.com
@lynanneclaire
lv586814@ohio.edu