Here are the top 10 stars who stunned on the red carpet at the 58th annual Grammy Awards on Monday night.
The Grammy Awards is the biggest award show in music, and all of the stars put their best foot forward with high fashion gowns, beautiful jewelry and impeccable hair and makeup.
While every celebrity in attendance looked fantastic, here are the best dressed of the night.
Lady Gaga in Marc Jacobs
Lady Gaga turned heads on the red carpet in this dress by Marc Jacobs with sky-high platform heels. This look is obviously inspired by the late David Bowie, whom she paid tribute to during the show.
Ellie Goulding in Stella McCartney
Although the dress is simple, Ellie Goulding looks stunning. The baby pink gown fits her perfectly and is played up through a statement necklace.
Florence Welch in Gucci
Florence Welch is known for taking some risks on the red carpet, and this Gucci dress seemed to be made for her.
Diamond White in Joyce Penas Pilarsky
The X Factor star showed off her body in this gorgeous dress. The singer does look beautiful, but some viewers weren't a fan of the revealing dress, as she's only 17 years old.
Selena Gomez in Calvin Klein
The "Hands to Myself" singer looked amazing in this Calvin Klein dress. The cut-outs on the side perfectly show off Gomez's figure.
Adele in Givenchy
Adele is back at the Grammys finally and looks beautiful in a Givenchy gown that accentuates her waist.
Kacey Musgraves in Armani Privé
The country star blew everyone away with this Armani Privé gown. The dress is textured, and the colors seem to fade into one another. The dress is super unique, and Kacey Musgraves look impeccable.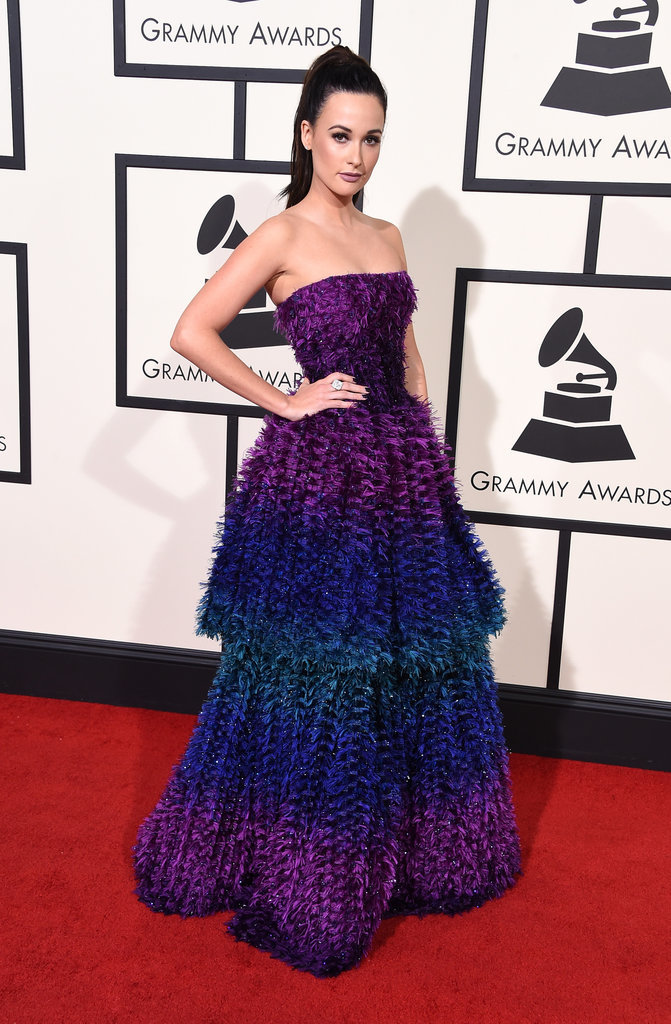 Chrissy Teigen in Yousef Al-Jasmi
Chrissy Teigen wore an all-white gown that showed off her baby bump. The mother-to-be was glowing on the red carpet beside husband John Legend.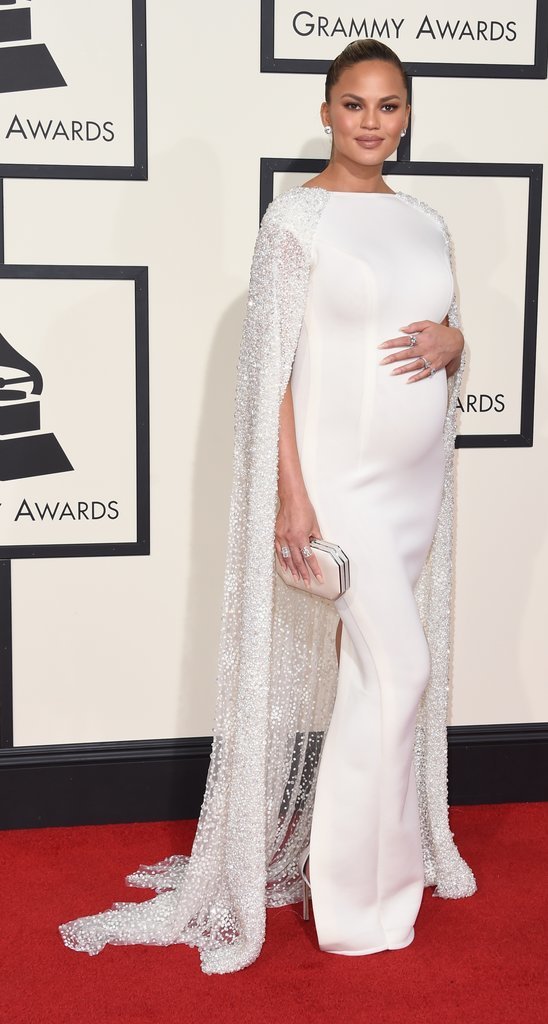 Ariana Grande in Romona Keveza
Despite being booed while introducing The Weeknd, Ariana Grande received great attention on the red carpet. This Romona Keveza dress was just right for the singer.
Taylor Swift in Atelier Versace
Taylor Swift stunned in an Atelier Versace crop top and flowing skirt. The singer also flaunted a new, shorter haircut.
@lynanneclaire
lv586814@ohio.edu