Ben is agonized over his decision between Lauren B. and JoJo but ultimately figures it out.
Never has a show credited a copious amount of contradictory phrases such as "I love you" and "I don't know" than to The Bachelor's own software salesman Ben Higgins.
The finale showed viewers at home, along with the show's live studio audience, the uncertain contemplation of the popular bachelor and his intention to make a permanent decision about choosing the love of his life.
Host Chris Harrison talks in between the taped finale and points out this season's ending has the potential to be "the most dramatic finale ever." Ben has told both of the women he is in love with them. Chris mentions, Ben's pastor Indiana is in the audience — casually reading the Bible, of course — and is ready to marry Ben to either Lauren B. or JoJo live after the taped segments. The audience will witness The Bachelor's very first wedding right after the final rose.
Ben is so confident in his decision that he is ready to get married immediately. Despite what Ben feels now, a majority of the three-hour episode shows how confused he is about picking a wife.
Still in Jamaica, Lauren B. and JoJo individually reflect how they both cannot believe Ben said "I love you." However, neither of them know that he also told the other girl.
JoJo was shocked he responded with an "I love you" back and said she now has zero doubts they are meant to be — just like a fairy tale.
Contrary to the women's giddiness, Ben reveals in his confessional that he is completely distraught, as he can picture a life with both of the women. He doesn't want to make a mistake and choose the wrong girl.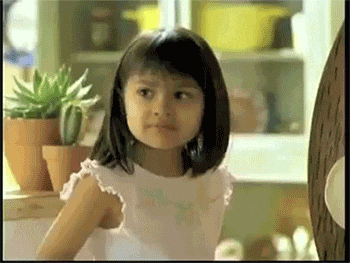 via giphy.com
Ben's parents are also in Jamaica, and he spends two days introducing them to Lauren B. and JoJo. Ben's mom tells him that she's disturbed he genuinely loves two women.
Lauren B. is first to meet his parents, and she talks with them one-on-one. Ben's mom is apprehensive with Lauren B. and expresses there will be hard times in a relationship while Ben's dad finds her a "wonderful lady."
JoJo meets the parents and essentially they both tell the same story about how they told Ben they love him. The mom's body language is more relaxed around JoJo, and she even hugs her. The parents offer no advice on who to choose.
By having the girls meet his parents, Ben was hoping to find clarity, but he's just as confused and conflicted as before. He takes Lauren B. on a boat date to relax and makeout. Lauren B. is feeling Ben's uneasy vibe. She senses something is bothering him and how JoJo fits into his thoughts. Ben confesses to her that their relationship is "too good to be true." He and JoJo went through some rough patches in the show, which made their relationship more realistic and less idealized.
It's the last night he hangs out with Lauren B., and she's really emotional. She reflects to Ben how so much has happened in her life and how she doesn't want to touch on any bad vibes or overthink anything.
The next day, Ben spends his last day with JoJo going swimming. He loves her calming demeanor and her fun attitude.
The women are both pretty confident that they will end up being Ben's wife. Even when he chooses one, there's still a part of him that is in love with another girl.
Ben is tense on this date as well. JoJo catches on, and he tells her it's exactly what she thinks — Lauren B. He confesses to her that he is unsure who he wants to propose to. She's blindsided and doesn't want to look naive while he is chasing another woman. She explains to Ben how confused she is and how she feels guilty talking about it with him.
JoJo's date ended without a sign from Ben that it's her who he will pick.
JoJo goes to the bathroom with Ben while quietly saying under her breath that she's losing her mind. Then Ben confesses he told Lauren B. he loved her, as well, at nearly the same time he told JoJo. JoJo says she feels foolish and is tired of competing. She wanted Ben to give her a sign that night that she's the one, but instead their relationship hit the bathroom floor full of tears and uncertainty. The two of them have an authenticity unlike any other.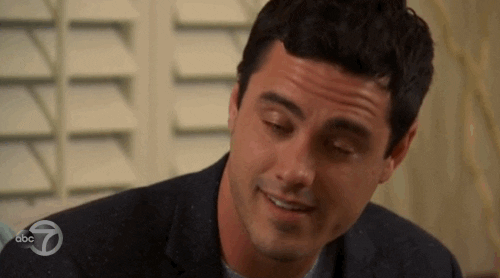 via giphy.com
The moods within the dates are vastly different. JoJo wanted to talk about the doubts and potential struggles, but Lauren B. just wanted to worry later.
Ben meets with a jeweler, who then probes Ben about his bride, which leads him to a lot of fumbling and stuttering. He remembers all of the good memories he has had with Lauren B. and JoJo, and in that moment, he tells the jeweler he knows who the woman is. He picks an elaborate, but sort of ugly ring.
Completely terrified of their fates, the women take helicopters to Ben. JoJo lands and walks to Ben in a romantic pathway of rivers and gardens. The moment that he decides on Lauren B. is "bittersweet" for him because he's going to break another woman's heart. However, he reasons that he just loves somebody else more.
JoJo's face is completely stoic, and she's speechless. All she wants to do is leave, even after he says he still loves her. She's calmly upset and walks out saying "it's fine," while he stumbles to find words to explain. He hugs her goodbye and sends her in a limo. I hope there's champagne it that limo with her or at least a Visa gift card from him or something.
Ben is clearly upset about sending JoJo away, but when it comes between her and Lauren B., he did not want to lose Lauren. While in the romantic garden, Ben calls Lauren B.'s dad and asks his permission for her hand in marriage. Her dad says yes, and Ben has the family's blessing.
Lauren B. leaves the helicopter and walks the same path JoJo did to meet Ben. He tells her he wants to wake up to her and be committed in loving her and spending the rest of his life with her. He kneels and proposes to her with the expensive ring, and she says yes, accepting the final rose.
Live show after the final rose
The show cuts to the live show with Chris Harrison and brings out Ben who promised to get married on live TV.
Ben explains how he made the decision that Lauren B. was the woman who he could not imagine his life without. He watches himself on tape say goodbye to JoJo, and he says seeing those scenes makes his stomach upset. JoJo comes out to the live set and greets Ben with an "It's good to see you." It was hard for both of them watching the episode, but it's an attempt for them to talk it out and to get closure.
Since the breakup, JoJo went home and "put the pieces back together." She has come to a place of acceptance between her and Ben. She asks Ben what the deciding factor was in choosing Lauren B. because it was shown so suddenly in the finale. He explains he kept an open mind between the two until he had to pull the trigger. All of the sad talk was worth it because after, Chris Harrison announces that JoJo is the new Bachelorette, and you know it's going to be a great season.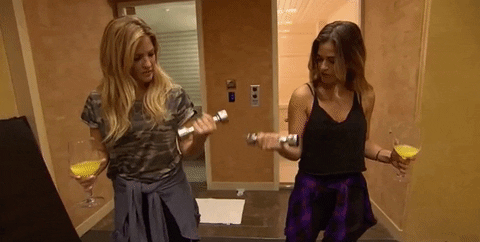 via giphy.com
Lauren B. comes out with Ben, and Chris Harrison asks what's next when all of a sudden Jimmy Kimmel pops out from the audience. Kimmel asks some embarrassing questions to the couple, such as if there will be a cake at the wedding and if they makeout naked. He sits back down as Chris Harrison puts Lauren B. in the hot seat on whether she wants to get married live. It goes something like, "Lauren you're wearing white, and a pastor is here so..." Their families come out and Ben does a second on-the-spot proposal, and they all awkwardly hug each other to avoid getting married.
Lauren B. and Ben will not last. After they finally get out of the honeymoon phase, they will both realize they are both too boring to actually hang out with each other every day. JoJo would have at least brought some excitement into Ben's boring life.
JoJo's season of The Bachelorette will air May 23 on ABC.
@mmfernandez_
mf736213@ohio.edu