Prequels, sequels and reboots, oh my! Here are some of the most anticipated films of 2016.
One of the nation's pastimes is going to a movie theater, eating buttery popcorn and seeing a new film. The new year offers many opportunities to go to the movie theater. Here are some of the highly anticipated movies for the upcoming year. (And, if you have enough time and money, make it a challenge to go see every movie on this list. There's one for every month.)
1. Jan. 8: The Revenant
The Revenant is inspired by the true events of frontiersman Hugh Glass (Leonardo DiCaprio). The biopic centers around one event in Glass' life — a bear mauling. When his best friend (Tom Hardy) leaves him to die, Glass sets out on a mission of revenge. Anyone who is a Leo fan has to go see this movie. The Revenant is an early contender for many Academy Awards and might be the one to get DiCaprio his first Oscar! Being a die-hard Leo fan, I have my fingers crossed!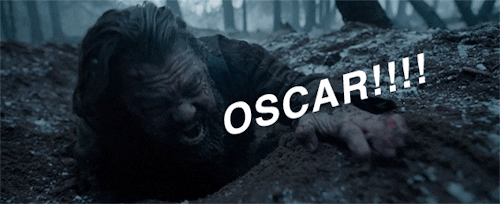 via giphy.com
2. Feb. 12: Deadpool
Another superhero movie starring the hilarious and talented Ryan Reynolds. Deadpool follows a former Special Forces operative Wade Wilson (Reynolds) who obtains accelerated healing powers. He adopts the name Deadpool and seeks revenge against the person who nearly ended his life. Deadpool is supposed to be really funny. Hopefully, this superhero film won't flop like Ryan Reynolds' previous one.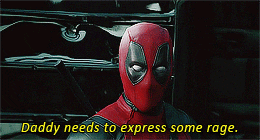 via giphy.com
3. March 25: Batman v. Superman: Dawn of Justice
Henry Cavill returns as Clark Kent/Superman, but instead of Christian Bale playing Bruce Wayne/Batman — who was the best Batman ever, just saying — Ben Affleck will replace him. Devastating, I know. This is undoubtedly due to the fact that Man of Steel director Zack Snyder will be taking the lead on the sequel as well. As the title suggests, Batman and Superman are at odds. Neither one believes that the other can save the world, so they make it their mission to stop each other. While they are bickering like old men, a greater evil starts to rise. This will be the first installment to yet another superhero franchise.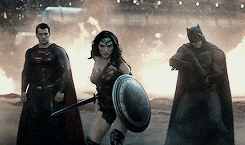 via giphy.com
4. April 15: The Jungle Book
This movie is a dark, live-action adaptation of Disney's 1967 film but follows more closely to the novel by Rudyard Kipling. This film has big names attached to it: Scarlett Johansson, Idris Elba, Bill Murray, Ben Kingsley, Christopher Walken and Lupita Nyong'o. The trailer displays a stunning use of CGI technology. Everything looks real, so don't expect the same animation from the version you watched as a child. Instead, expect a darker, more ominous feel that may just give you the heebie-jeebies.
5. May 6: Captain America: Civil War
Sigh, another superhero movie. Chris Evans returns as Captain America, but his battle lies with another Avenger: Iron Man. Yes, the two who were once allies are now battling each other — hence the title.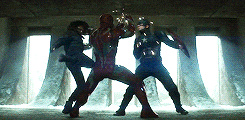 via giphy.com 
6. June 17: Finding Dory
The sequel we have all been waiting for! Finding Dory is a follow-up to the 2003 box-office hit Finding Nemo. The tagline — "She just kept swimming…" — and the title, of course, reveal that it is not Nemo who is lost, but Dory (Ellen DeGeneres.) But why is Dory lost? Well, according to Pixar President Jim Morris, Dory sets off to California in hopes to find her family. The audience should be prepared for a lot of humor.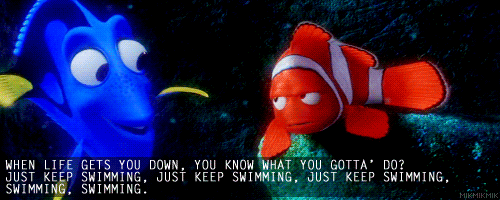 via giphy.com
7. July 15: Ghostbusters
"Who you gonna call?" Fans of the 1984 film starring Bill Murray, Dan Aykroyd and Sigourney Weaver have been rejoicing since the announcement of this reboot. It seems that the roles will be reversed this time: Female characters will hunt the ghosts and the receptionist will be a guy. The all-star cast features Kristen Wiig, Melissa McCarthy, Kate McKinnon, Leslie Jones, and the receptionist is Chris Hemsworth! I don't know what will be funnier, watching McCarthy and the Saturday Night Live posse battle ghosts or Hemsworth assuming the position of the receptionist!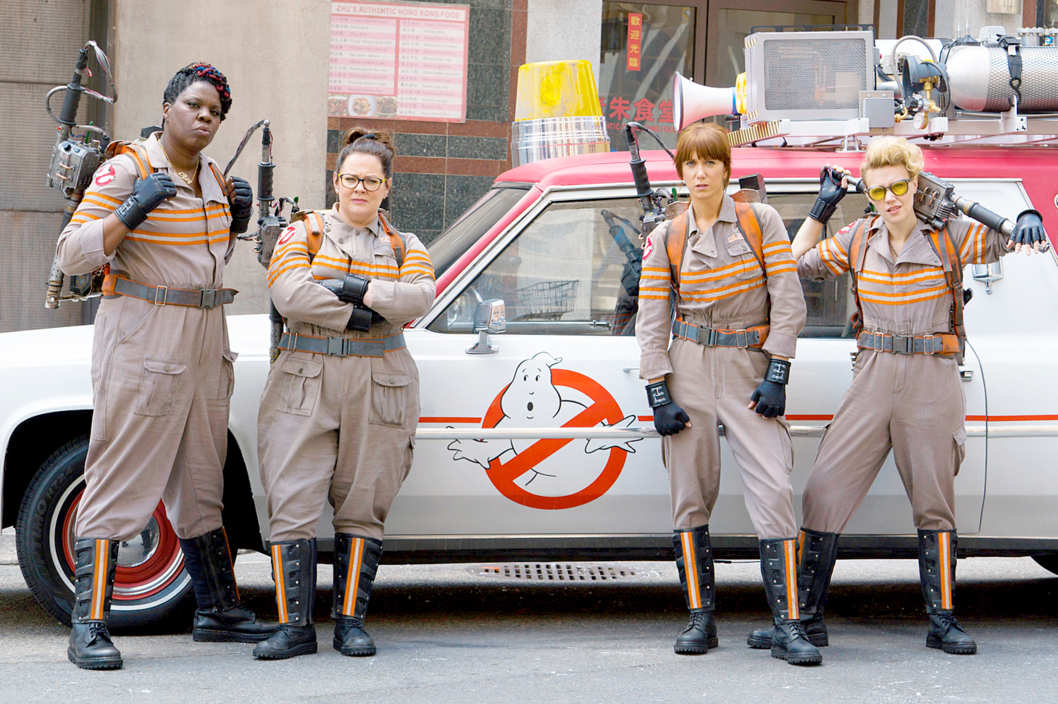 via vulture.com 
8. Aug. 5: Suicide Squad
What if a government agency locked up all of the super villains and got them to perform dangerous tasks in exchange for prison sentences? Sounds pretty crazy, right? Well, that is what Suicide Squad is all about. It almost sounds like a super villain rehab project: If they help the world now, they will still save the world when they are released from prison. Seems a little far-fetched to me. If you didn't know, 30 Seconds to Mars frontrunner and Academy Award winner Jared Leto will be playing The Joker, and he looks creepy!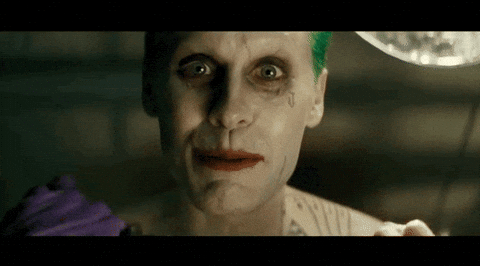 via giphy.com
9. Sept. 16: Bridget Jones's Baby
The third installment to the 2001 and 2004 romantic comedies Bridget Jones's Diary and Bridget Jones: The Edge of Reason, respectively. The new film follows Bridget Jones (Renée Zellweger) into her 40s. Zellweger and Colin Firth are returning for a third time, but Hugh Grant is not. Grey's Anatomy fans will be happy to know that McDreamy (Patrick Dempsey) will be playing one of Zellweger's love interests.
via ew.com 
10. Oct. 21: Ouija 2
A sequel to the 2014 horror film about a ouija board, this movie has been talked about a lot recently — people want to know why they are making a second one. The first film only cost $5 million to make and grossed just a little more than $100 million worldwide. Personally, I found the first film to be extremely terrifying, but I scare easily!
via giphy.com 
11. Nov. 18: Fantastic Beasts and Where to Find Them
The highly anticipated Harry Potter prequel will star Academy Award winner Eddie Redmayne. There are so many good things happening in that sentence. The wizarding world moves to the United States as Newt Scamander (Redmayne) navigates through the covert wizarding community trying to retrieve — yup, you guessed it! — "fantastic beasts." Scamander later goes on to write a textbook of the same name. The plotline takes place 70 years before Harry arrives at Hogwarts and reads Scamander's book in Care of Magical Creatures. If you haven't seen the trailer, you need to! The beginning is enticing and thrilling and will captivate you with the mere utterance of a famous incantation: "Lumos Maxima."
12. Dec. 16: Rouge One: A Star Wars Story
Out with the new and in with the … new? That should be the phrase for the next Star Wars movie. Rogue One is not the next episode in the series, rather it is set between the infamous prequels and A New Hope. After the Galactic Empire is established (in Revenge of the Sith), rebels set out to steal plans for the Death Star, which end up in Princess Leia's possession in A New Hope.
via hitfix.com 
Here's a full listing of films scheduled to be released next year
@georgiadee35