Say goodbye to "Pokémon" and hello to "Fuller House."
At the beginning of every month, Netflix says "out with the old and in with the new." Most titles on Netflix now will remain, and some new ones will be added. Unfortunately, we do have to say goodbye to some.
Here is what is coming to Netflix starting in February: 
Available Feb. 1
Better Call Saul: Season 1 (2015)
Armageddon (1998) —  The movie is probably better known for the famous Aerosmith song that is in it rather than the movie itself. The always gorgeous Ben Affleck is also in the movie. Who can complain about that? Despite the seriousness of the plot line, the film is actually pretty funny. That can be attributed to the cast, which includes Bruce Willis, Steve Buscemi, Owen Wilson and Ken Hudson Campbell. 
via giphy.com
Star Trek V: The Final Frontier (1989)
Collateral Damage (2002)
Sin City (2005)
Cruel Intentions (1999)
Teen Witch (1989)
Open Season (2006) — The best line from the movie is: "I'm a doe. I'm a buck. I'm a duck." As a kid, that was the funniest joke in the world. If you have young siblings, nieces or nephews, watch the film with them. They're sure to get a kick out of it. 

via giphy.com

Charlie's Angels (2000)
Johnny English (2003)
Talladega Nights: The Ballad of Ricky Bobby (2006) — It is another hilarious movie starring Will Ferrell and John C. Reilly. If you thought Step Brothers was good, you're guaranteed to like this one too. Once you watch it so many times, you'll find yourself quoting the movie in everyday life.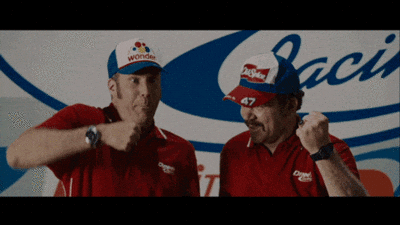 via giphy.com
Masha's Tales: Season 1
Pokémon: XY: Season 1
Scooby-Doo (2002) — Ah, nostalgia. It is the live-action take on the famous cartoon of the same namesake. Not only will the title be available at the beginning of February, the sequel also is being released.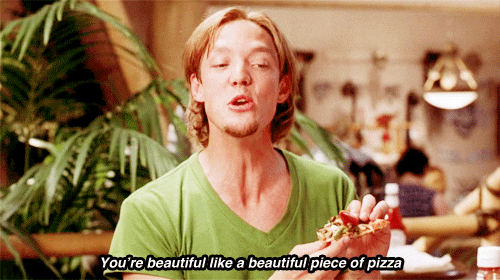 via giphy.com
Scooby-Doo 2: Monsters Unleashed (2004)
The Little Engine That Could (2011)
The Lizzie Borden Chronicles: Season 1
Para Elisa (2012)
Available Feb. 3
I Love You Phillip Morris (2009)
Available Feb. 4
Available Feb. 5
Hannibal Buress: Comedy Camisado (2016)
Care Bears and Cousins: Season 2
Turbo: F.A.S.T.: Season 3
Mad Men: Season 7 - Part 2
Available Feb. 6
Available Feb. 10
Available Feb. 17
Available Feb. 16
Available Feb. 19
Cooked: Season 1 
Love: Season 1
 Available Feb 22
 Available Feb. 24
Marvel Super Hero Adventures: Frost Fight! (2015)
 Available Feb. 26
Crouching Tiger, Hidden Dragon: Sword of Destiny (2016)
Theo Von: No Offense (2016)
Fuller House: Season 1 — Yay!!! It's finally here! The premiere of Fuller House — a reboot of the '90s classic Full House. Get ready to see some familiar faces and hear some well-known catchphrases. If you don't have a Netflix account, this show alone is worth getting one.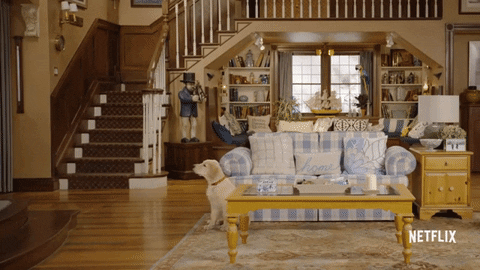 via giphy.com
Here are the shows that you need to binge-watch before they are removed from Netflix this month:
Feb. 1
Alvin and the Chipmunks Meet Frankenstein (1999) — Who else remembers this movie? Every Halloween, Cartoon Network or Nickelodeon would show it just to freak kids out. As a kid, it was pretty scary — and honestly, it probably still is.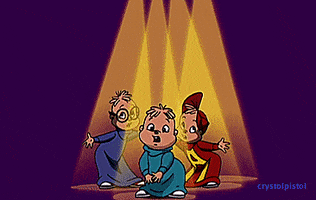 via giphy.com
Asylum (2005)
Bad Santa (2003)
Benny and Joon (1993)
Big Fish (2003)
Blue Crush (2002)
Classic Doctor Who: Collections 1-18
Crocodile Dundee II (1988)
The Dancer Upstairs (2002)
Daylight (1996)
Doctor Who: Seasons 1-8 — It's a sad day for Doctor Who fans. If you have always wanted to watch the series, now is your last chance. Not only will the collection of Doctor Who be leaving Netflix, so will the Classic Doctor Who. So hop in the TARDIS with Doctor Who while you still have the chance.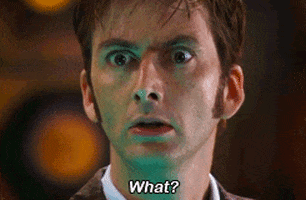 via giphy.com
The Firm (1993)
Fletch (1985)
Gifted Hands (2009)
Gothika (2003)
The Hurt Locker (2008) — The Hurt Locker was nominated for nine Academy Awards and won six, including Best Picture. If you don't have the chance to watch it on Netflix, you can always buy it at Wal-Mart!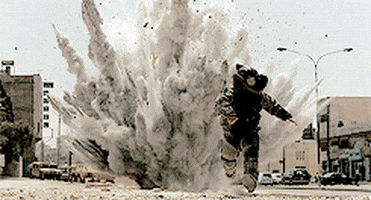 via giphy.com
The Naked Gun (1988)
Naked Gun 33 1/3: The Final Insult (1994)
Rain Man (1988) — The film stars Tom Cruise and Dustin Hoffman. It's a classic, so watch it now while you still have the chance.
Ray (2004) — Starring Jamie Foxx, it tells the story of famous musician Ray Charles. Charles was blind, but that didn't stop him from being a gifted pianist and vocalist. His most well-known song — and my personal favorite — is "Georgia (On My Mind)."  
via giphy.com
Secrets and Lies: Season 1
Sorority Row (2009)
The Terminator (1984)
Terms of Endearment (1983)
Feb. 2
It appears as if Netflix is clearing its inventory of all things Pokémon. If you love Pokémon — let's face it, who doesn't? — you better watch all of the titles before Feb. 2.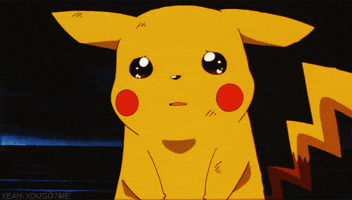 via giphy.com
Pokémon: Black & White: Seasons 1-2
Pokémon the Movie: Black & White: BW Adventures in Unova and Beyond (2013)
Pokémon the Movie: Black: Victini and Reshiram (2011)
Pokémon the Movie: Genesect and the Legend Awakened (2013)
Pokémon: Indigo League: Season 2
Pokémon the Movie: Kyurem vs. The Sword of Justice (2012)
Pokémon the Movie: White: Victini and Zekrom (2011)
Feb. 3
Feb. 7
Feb. 10
Bunk (2012)
Forecast : Disaster (2011)
Inside Secret America (2013)
Lords of War (2012)
Feb. 11
Bridezillas: Season 10

Stephen King's Bag of Bones (2011)
United 93 (2006)
Were the World Mine (2008)
Feb. 13
Feb. 15
Kitten Party (2010)
My Animal Friends (2015)
Feb. 16
Feb. 17
Feb. 19
North Sea Texas (2011)
Problem Child: Leslie Jones (2009)
Side by Side (2012)
Feb. 21
Jesus Camp (2006)
Marriage Boot Camp Bridezillas: Season 1

Nobody Walks (2012)
Universal Soldier: Day of Reckoning (2012)
Feb. 24
Chicagoland: Season 1
Death Row Stories: Season 1
Feb. 25
Feb. 27
Crooked Arrows (2012)
Halloween: Resurrection (2002)
Feb. 28
Sabrina, The Animated Series: Seasons 1 and 2 — Another childhood series being washed down the drain by Netflix — and honestly, I understand why. The series was not of high quality, to say the least, which is probably why there were only a couple seasons worth of episodes.  
The Sea Inside (2004)
Sonic the Hedgehog: The Complete Series
@georgiadee35
gd497415@ohio.edu