One contestant walks the runway while another walks out the door on the latest episode of The Bachelor.
As The Bachelor heads into week five, Olivia continues to enter into extreme levels of insanity.
The women and Ben head to Mexico City this week, and the stress is high as the women begin to fall in love with him. They arrive at a lavish hotel where Olivia notices the bidet, but isn't impressed by it because she already has one and assumes the other girls don't.
Olivia continues her antics this week, saying that she and Ben have a special "love language" that no one can understand.
Amanda gets the first one-on-one this week, which confuses Olivia because she can't understand why Ben would like someone who has children.
Ben goes into the hotel at 4:20 a.m. to pick up Amanda for their one-on-one and said he is also excited to "see these girls in their element." He wakes all of the girls up one-by-one, looking for Amanda. He wakes Lauren H. up to see her wearing a retainer and responds "It's OK. I sleep with a retainer, too."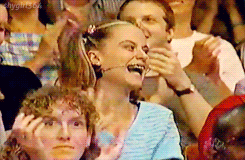 via giphy.com
Olivia is worried that Ben will smell her "dragon breath," but Amanda wakes up looking like a Disney princess.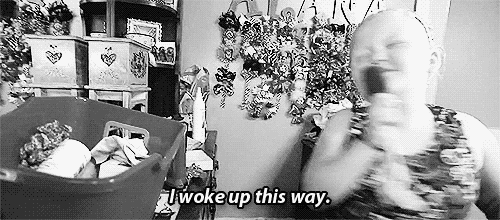 via giphy.com
Ben takes Amanda on a hot air balloon ride over old Mexican pyramids and landscape. It's no surprise that he decided to start another date on an aircraft. Amanda keeps saying it is "amazing" and thanks Ben repeatedly. All of the one-on-one dates are beginning to blend together as Ben continues to take the girls on dates in various aircrafts and the women repeat the same empty compliments.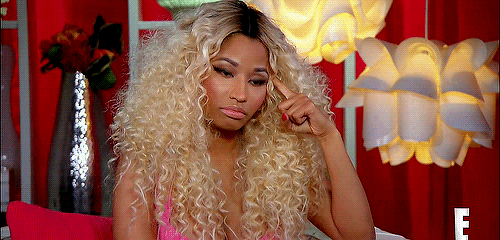 via giphy.com
After they land, they have a romantic picnic in a field. In the second half of the date, Amanda explains her past troubles with her cheating ex-husband and her children. Ben appreciates her honesty — his go-to phrase — and says he doesn't understand why a girl like Amanda is interested in him. He gives her a rose and they make out. Same old, same old.
As the group date is announced back at the house, Olivia insists that she will still get a one-on-one. However, Lauren H. is the one to get it. But don't worry, Olivia still isn't fazed. However, she is missing the solo time she likes with Ben as her feelings grow stronger, saying borderline insane things such as, "It's not like a want anymore. It's like a need — like I need him."
Before the group date begins, Ben sits on the curb reading an English-to-Spanish dictionary while he waits for the girls. Classic. The group first heads to the classroom for Spanish class, in which he teaches them phrases having to do with love, and the girls take notes.
The women take turns going up to Ben in the classroom, saying phrases such as "Me amo." All of the girls, except for Jubilee, are very into the exercise. Ben keeps saying the same romantic thing to all of the girls, and she does not like sharing him.
Olivia, however, loves the exercise, saying there was "Elec-trici-tay" between the two. She was nearly swooning when Ben practiced saying "Will you marry me?" in Spanish, which he said to every single girl that went up to do the exercise.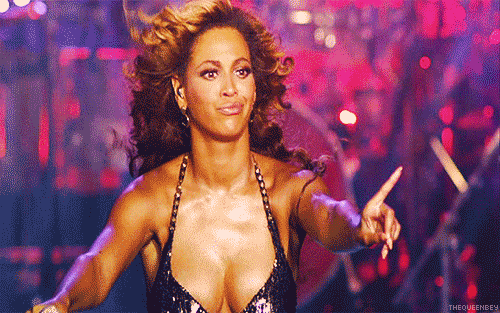 via giphy.com
The group then heads to Mercado Roma, a Mexican market with a restaurant on top. They meet the restaurant owners who tell the girls their challenge this week is to cook recipes written in Spanish for the owners to judge. They must work in groups of two, with Ben as an option for a partner. Olivia and Jubilee fight over who gets to be Ben's partner, but Olivia ends up winning like always and angers all of the girls. Emily says she wants to "punch Olivia in the face." During the confessional, Emily holds up a knife to the camera and says "Adios, Olivia," which was exactly what everyone watching was thinking.
Olivia and Ben flirt in front of all of the other girls in the market. They take shots and eat crickets, which Ben spits out but Olivia seems to enjoy, which explains a lot about her personality.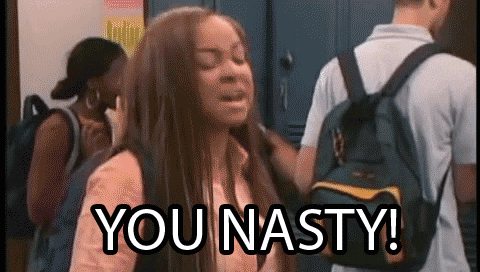 via giphy.com
When Ben and Olivia decide to taste test the fresh mint leaves, the other girls joke that Ben probably made her eat the mint because her breath smells so bad.
Ben talks about how much he loves to cook while they are competing. He even yelled, "I'm no longer the Bachelor, I'm the 'Spatular.' " OMG.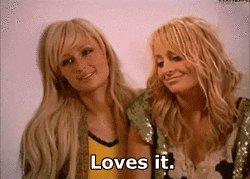 via giphy.com
As all of the girls cook, Ben notices all of the pairs are having fun except for Lauren B. and Jubilee. Jubilee says she doesn't like watching him connect with other women, but she is very confident in the dish the two are making.
The chefs taste the girls' food, and Jubilee and Lauren B.'s dish wins as the best, which seems to put Jubilee in a better mood. The chefs said Olivia and Ben's food looked like dog food, but Olivia claims it was the best dish. She even threw a few crickets on top.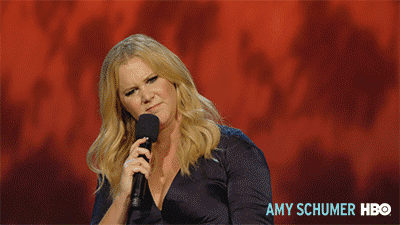 via giphy.com
During the cocktail party, Olivia grabs Ben first as per usual. Ben takes Lauren B. on a long walk around Mexico City which makes a lot of the girls, especially Jubilee, very antsy. Ben finally comes back to grab Jubilee to talk, but when he tries to grab her hand, she says no. Jubilee is scared Ben has forgotten about her, and Ben admits he doesn't see a future relationship with her anymore and sends her home. She is upset and claims she is "the most unlovable person in the world." No Jubilee, you're actually the coolest, and most of the audience is probably sad to see you go.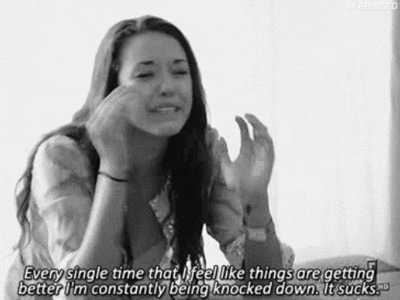 via giphy.com
JoJo comforts Ben after he breaks up with Jubilee yet he ends up giving Olivia the rose. She cackles with her rose and says, "I'm back." Yeah, I'm not kidding.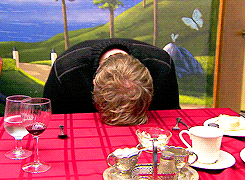 via giphy.com
Lauren H. and Ben go on their one-on-one, which finally doesn't involve air transport. They head to a high-end clothing store, where Ben wears a poncho for a second and it's amazing.
The store designer then approaches them to tell Lauren H. that the two will be heading to Mexico City's Fashion Week.
When they arrive at the show, a woman who resembles a fashion show curator tells Lauren H. that she and Ben will be walking in the show. They practice their walks and their model faces. Ben gives Lauren H. a pep talk, and she takes the stage first. As she walks back, Ben passes her modeling on the other side. Sorry Lauren, but Ben outdid you this time.
via giphy.com
At dinner, Ben talks from his heart again, and Lauren explains her problems with her past relationships. She gets a rose. They make out and it's very boring. They leave the date and see a man playing a harp in the middle of the street and just awkwardly stand next to him making out. This date really needs to end.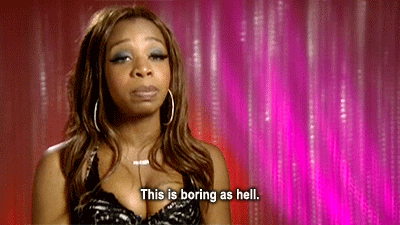 via giphy.com
Going into the rose ceremony, Olivia once again declares she's not insecure and smells her rose for awhile. She channels her past profession and does a fake news report using her rose as a microphone. She says, "Reporting live from Mexico City, I am falling for Ben." Ew.
While Lauren B. takes her turn tearing up and telling Ben how much she loves him, Amanda mentions her kids in front of the other women. Olivia says she feels like she's on an episode of Teen Mom. All of the girls are offended and stand up against Olivia, so then she fake cries and apologizes. Emily says her tears are fake and decides she needs to tell Ben about how mean Olivia is even if it threatens her chances with him.
Emily cries to Ben and tells him the truth about Olivia. Olivia goes and interrupts them, and Emily leaves. When Ben asks Olivia how the things are in the house, she acts like everything is perfectly fine. She then gives Ben a ring to try to win him over and the conversation ends. Ben asks everyone their opinions about Olivia and all of the women tell him how she is a bully and disrespectful. Finally, they need to take her down.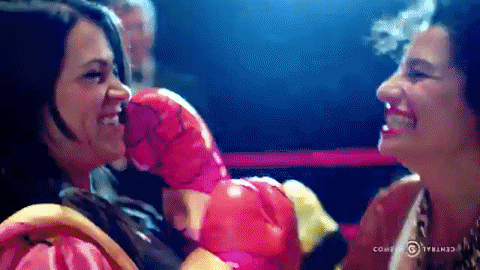 via giphy.com
While this is happening, Emily cries during a confessional about how much she "hates" Olivia. She proceeds to call her twin Haley on the phone to complain about Olivia and then hangs up. We miss you, Haley.
As everyone heads back into the rose ceremony, Ben calls Olivia aside. Then the episode ENDS with a "to be continued" cliffhanger.
Will Olivia get her rose revoked? Will Ben get mad at the women for ganging up against her? What is Haley doing at home now?
The Bachelor airs Mondays at 8 p.m. on ABC.
@_alexdarus
ad019914@ohio.edu