You've been home for a little more than a week and you're already bored and missing your friends. If you're a Bobcat who is already experiencing summertime sadness, here are some things you might be missing about Athens.
1.Your college buddies
You spent at least a year with these people, and now you had to say goodbye for the summer. After spending every weekend hanging out with them, going back home where your only company is your dog is a big change. Your friends probably miss you too, so make plans to do something together in the summer or Skype them. Summer will go by fast, and you'll see them soon.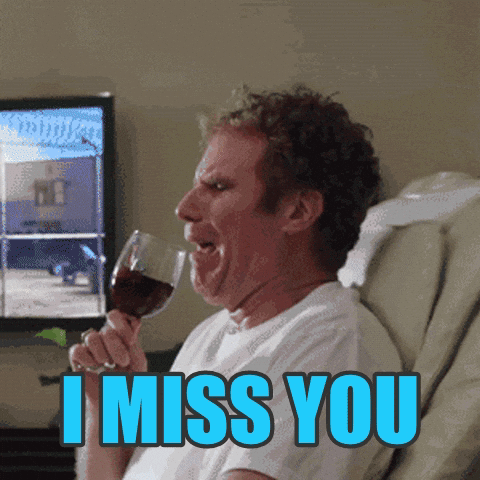 Via Giphy.com
2. Late night snacking
Sure, you can heat up some pizza rolls at 2 a.m. in your house, but that's not quite the same as Big Mamma's or picking up Chicken 'n Waffle. And it can't match Union Street Diner. Or O'Betty's Red Hot. With so many late night binge-eating options at your fingertips, you might be missing the food scene in Athens.
Via Giphy.com
3. Everything being in walking distance
At school, if you needed or wanted anything, you could walk there. Bars, burritos and boutiques are practically within spitting distance. Now, you might have to drive fifteen minutes just to get toothpaste or Taco Bell. You might be missing the walkable uptown area in Athens right about now.
Via Giphy.com
4. Having things to do on the weekends
In Athens, there was always something going on. Cultural events and fests were recurring events most weekends, and parties took place on almost every street. Going back home from Athens, where watching eight hours of Netflix is a norm, might be a shock. You might be missing the hustle and bustle of Athens and OU right now. Compared to Athens, your home might be like living under a staircase.
Via Giphy.com
5. Dining hall food
You might have started to realize that you miss Shively's mac 'n cheese already or the made-to-order sandwiches at Boyd. Unexpectedly, you might find yourself craving that dining hall food you were growing tired of by the end of the semester. If peanut butter and jelly sandwiches are now your daily lunch, you're probably getting tired of the food already.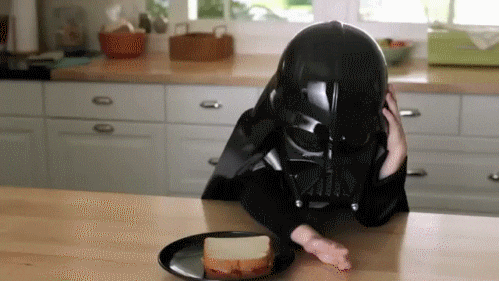 Via Giphy.com
6. Environmental friendliness
Athens is a super sustainable town that has a focus on compost and zero waste. After taking an environmental geography class or listening to any passionate green thumb, you might miss the focus Athens has on the environment. If you go to relatives' houses and get weird looks when you ask if they recycle, you might be longing for sustainable Athens, where not caring about the environment is seen as uncool.
Via Giphy.com
7. The locals
The locals can be some of the friendliest and most down-to-earth people. You might miss meeting the locals in the bars or at street fairs and getting to know them. Considering they deal with the constant cycle of students coming and going, they're welcoming and kind to OU students. It's like Stars Hollow in Gilmore Girls.
Via Giphy.com
8. The hiking
Not only did Athens have places to lay out in the sun — like Scripps Amphitheater or in Bicentennial Park — Athens had many places to enjoy the outdoors and hike. You might be missing hiking up to the creepy Ridges with your friends and trekking out to Radar Hill. Or you might be remembering the time you climbed Bong Hill and hung out with your friends. Only three more months, and you can go back and enjoy Athens' trails.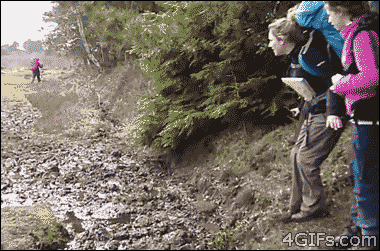 Via Giphy.com
9. The music scene
Whether it's at the Smiling Skull or Casa Nueva, or if it's one of the many house shows, music is very much a part of Athens and is easy to miss. You might find yourself missing the intimate concerts at Donkey Coffee or the loud, crazy fests that feature rappers and DJs. It was easy to find live music that was totally dance-worthy.
Via Giphy.com
10. Learning
Sure, you might not miss that research paper you had to turn in or that chemistry lab you had to take, but you might miss learning new things and discussing topics with people who have different perspectives than you. Hearing other people's stories and their experiences can be really interesting, so you might also miss the learning that comes from being at OU. Even though you might not like all your classes, sometimes they make you think.
Via Giphy.com
You might be missing Athens right about now, but don't sweat! Summer will be gone before you know it, so sit back, relax and get ready to come back to Athens.
@jess_hillyeah