Alessia Cara shows strong lyrical and vocal talent in her first album Know-It-All, focusing on the experience of being a teenage girl.
Alessia Cara's album is "here," and the young artist's stardom has come along with it.
The 19-year-old breakout pop star is a voice for the loner generation, singing about how growing up is often uncomfortable and how parties aren't really that great in her new debut album Know-It-All.
The album features 10 tracks that relate to the different aspects of the transitional period that Cara goes through as a teenage girl. The album was released by Def Jam Recordings on Nov. 13, following her preview extended-play Four Pink Walls.
The singer's voice has strong Amy Winehouse vibes. In fact, Cara has even posted a few covers of Winehouse's songs on YouTube. Along with having strong vocals, Cara has proven to be a talented lyricist as well.
For only being 19, the singer shows tremendous confidence as an artist and a performer. She joined Taylor Swift on stage during her "1989 World Tour" and performed for 55,000 people as if she had done it a million times before.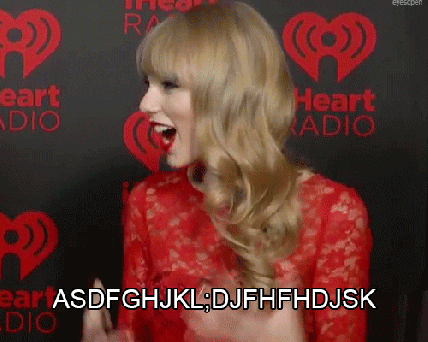 via giphy.com
The album begins with "Seventeen", where Cara is reflective of her life and wishes she could stay 17 years old forever. The music video expresses the youthful message in the song, showing Cara through what looks like a webcam, dancing and singing around a hotel room.
Cara's hit single "Here" is the rebellious anti-party anthem that is easily likable. It is catchy and shows Cara's impressive vocal range. Her voice resonates with the listener, and she relates to other "antisocial pessimists" like herself.

via giphy.com
The third track "Outlaws" has sweet-sounding instrumentals that contrast with Cara's brassy voice. However, Cara shows her range in "Stone," a duet with Sebastian Kole, where the two harmonize with velvety vocals over a soft acoustic melody.
Cara shows her star power in "Four Pink Walls" with complex instrumentals and vocal depth. The song is the strongest on the album, as it features Cara belting out a catchy chorus and impressively scat-singing a verse toward the end of the song.
In "Wild Things," Cara charms the listener by singing about being an outsider. She sings lines such as, "Don't wanna hang around the in crowd/ The cool kids aren't cool to me/ They're not cooler than we are."
via imoviequotes.com
Cara discusses relationships and her love life in the synth-pop song "I'm Yours" and in the emotional ballad "Stars." The messages of both songs kind of contradict one another. Cara discusses her fear of falling in love again because of past experiences in "I'm Yours," and in "Stars" she sings about how amazing a relationship with a love interest could be if they end up together. I suppose dating is confusing for everyone at some point.
via giphy.com
The album ends with "Scars To Your Beautiful," an emotional song about struggles with body image. Cara first performed this song, along with "Here," live on TEDxTeen. This song fits in with the album's overall theme of Cara's point of view regarding issues a lot of young people face.
Know-It-All is easy to listen to. Despite it being conceptually simple, it definitely shows that Cara has a solid foundation with room for growth. It is an album that a lot of young people can relate to, and her fans can continue to evolve with her. Cara has established herself as a talented pop star with a solid debut album, and it is exciting to see what will come next for the artist.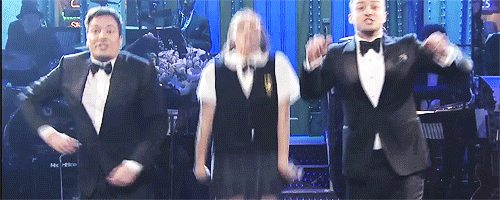 via giphy.com
Know-It-All is available on Spotify or can be purchased on iTunes.
Rating: 4/5
@_alexdarus
ad019914@ohio.edu