The greatest movie in cinematic history came out 15 years ago Wednesday.
That's right, The Lizzie McGuire Movie brought joy — and great dance moves — to the world on May 2, 2003. The Disney movie is full of great quotes, and if you're looking to up your Instagram game, use these ones to impress your followers:
"You are an outfit repeater."
Do you have a really cute outfit that you take a selfie in every time you wear it? Well, if you do and your Instagram shows it, use this Kate (Ashlie Brillault) quote as an excuse to post a picture of the same outfit. Bonus points if it's a powder-blue, puffy-sleeve dress you wore to the spring formal.
"I'd eat carbs if an Italian boy buys them for me."
Another great Kate line gives you the perfect caption for the spaghetti dinner you scarfed down — even if you are on a diet. If you have a foodstagram, this pop culture reference will open doors to a whole new audience.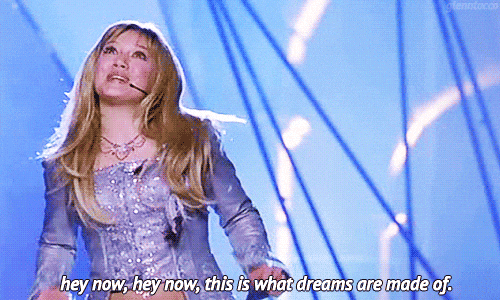 "La Citta Eterna. Rome. The Eternal City. Did no one read the info packets?"
If you're heading to Rome, this quote from intense principal Miss Ungermeyer (Alex Borstein) is different than your typical caption. Instead of saying, "OMG. I'm in the Eternal City," this quote adds just enough flavor and sass to what could would have been a boring caption.
"I'm, like, physically incapable of sneaking."
If your friend caught a good picture of you photobombing a group of people, this line from Lizzie (Hilary Duff) should be your go-to caption, especially if it's a rare occasion.
"I was hoping for smooth sailing through high school, but this will do."
This quote is perfect for a post with multiple pictures. If you find yourself near a fountain, take a picture of you throwing a coin in and pair it with a beautiful picture of your surroundings or of a person you love.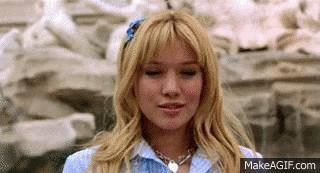 "Goodbye, Lizzie McGuire. Hello, fabulous."
Swap out Lizzie's name for your own and use it to show off your major glow-up. And, let's be honest, this was the original
"Greatness can wait till this nightmare is over."
If you're studying for a big exam and have been living in the library for a week, snap a picture of your study space and use this quote. You will seem very relatable.
"I think we can all agree that junior high is filled with embarrassing and awkward and downright humiliating moments, right?"
If you've been looking for the perfect caption for that iconic TBT post, look no further. Lizzie pretty much summed up all of middle school in one line.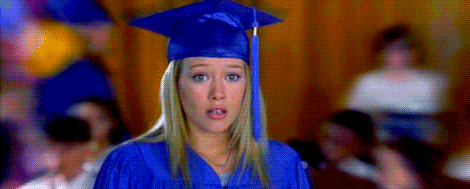 "You use scented soap, huh?"
If you're going for an unconventional caption for a lovey post, try out this one. It shows your affection in a different way, just like Gordo (Adam Lamberg) did for Lizzie.
"I had the most magical day of my life. It wouldn't have happened if it weren't for you."
Tell the world you had a good day and thank the person who made it that way — even if it's a pet.
"I can actually feel my brain turning into goo."
Another study session? Use this one this time.
"You shine like the light from the sun."
Sure, Paolo (Yani Gellman) ended up being a sleazy person, but a lot of hearts melted when he said this to Lizzie. If you want to give a shout out to your significant other or even your dog, caption it with this quote.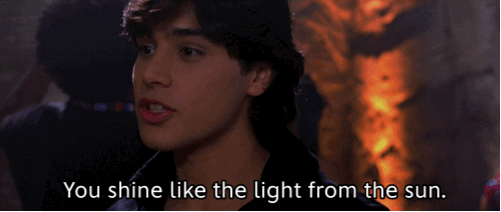 "This girl looks freakishly like my sister."
If you've been waiting for a sister appreciation post, here's the caption for it. It's funny and really great if your sibling loves the movie as much as you do.
"Evil and smart." "Embrace it. Fear it."
This exchange between Gordo and Kate is good if you want to show a little bit of personality in your selfie caption.
"This is what dreams are made of."
The Lizzie McGuire Movie's most popular quote is applicable to almost any Instagramable situation.