When you need some time to unwind this finals week, check out these movies.
There's that moment when it feels like your brains are about to explode from an information overload. You've been staring at the same page of your textbook, unable to understand anything for the last hour. This phenomenon is especially prevalent during finals week. Whenever you're desperate for a study break, consider watching these movies.
1. Grease
Nothing says happy and relaxed more than watching Danny (John Travolta) and Sandy (Olivia Newton-John) fall in love and running around with the Pink Ladies and the T-Birds. After a summer love, Sandy and Danny think they'll never see each other again, but when school begins the two reunite. Every song will make you want to sing along and move around. Honestly, no one would judge you if you stood on a table in Alden Library to get the dance for "Grease Lightning" down.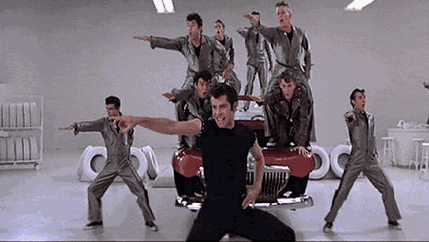 via giphy.com
2. Love Actually
This film connects nine different stories to one another through love. The story begins a month before Christmas and follows each individual up until Christmas.This movies shows all kinds of love and how important it truly is. Get tissues ready for some scenes, and get in the Christmas spirit.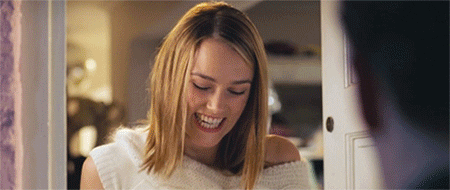 via giphy.com
3. Nick Offerman: American Ham
Sometimes it can be a little hard to smile after five hours of review. Bring back your laugh with Nick Offerman's stand-up performance. It's hilarious while reminding the audience what makes America with songs, and blunt jokes. Although a bit crude, it's a fun stand-up act to watch.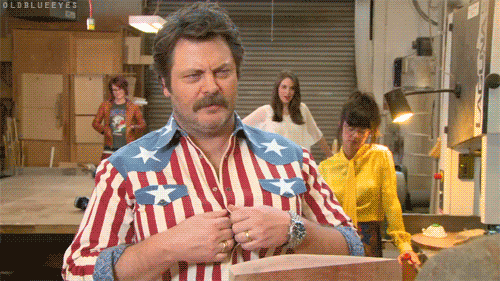 via giphy.com
4. 50 First Dates
A romantic comedy never hurt anybody, especially one as funny and sweet as this one. Lucy (Drew Barrymore) and Henry (Adam Sandler) meet and fall in love while dealing with the challenges of a brain injury Lucy suffered. Every day Henry tries to make Lucy fall in love with him again, despite the lack of enthusiasm from her family.

via giphy.com
5. High School Musical
Troy (Zac Efron) and Gabriella (Vanessa Hudgens) meet and decide to sing in the upcoming musical, although there seem to be plenty of complications standing in their way. Sharpay (Ashley Tisdale) and her brother Ryan (Lucas Grabeel) usually are the stars of the musicals, Troy's basketball teammates don't approve and the whole school seems to be in an uproar. Take a while and forget that you're in college, and enjoy this Disney classic. 1, 2, 3, WILDCATS!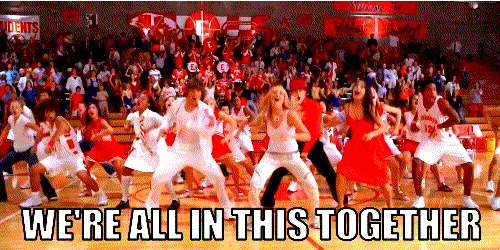 via giphy.com
6. Children of the Corn (1984)
If scary movies are your thing, have this classic horror film as your go-to. In a desolate town, a couple is stuck there when their car breaks down. Unknowingly, they stumbled into a town that has been taken over brutally by all the children, and they're their next targets. This movie is based on Stephen King's book, and doesn't disappoint as a scary thriller.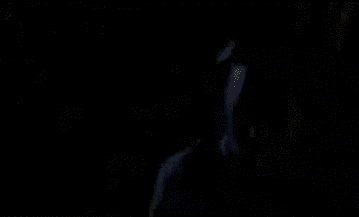 via giphy.com
7. Batman Begins
Bruce Wayne (Christian Bale) begins training in martial arts sometime after his parents death, and then returns to Gotham. Bruce then takes up Batman, but becomes a public super hero after saving the city. This is one of DC Comic's best movies, and is the film that begins the Batman trilogy.
via giphy.com
8. Mulan
When the Huns invade China, Mulan knows what she has to do to save her family. Disguising herself as a man, Mulan joins China's army and goes through training with the help of her dragon, Mushu. This movie is one everyone remembers from their childhood, and makes us all wish we had a Mushu to help get us out of bed this week.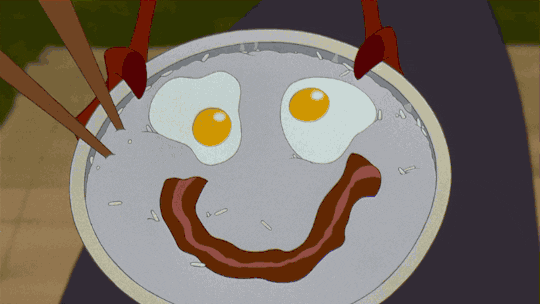 via giphy.com
Good luck with finals, and remember to take some time to yourselves to unwind!
@lynanneclaire
lv586814@ohio.edu