Get ready for some intense nostalgia, because SpongeBob SquarePants is coming back.
Are you ready, kids?
According to Playbill, there will soon be a Broadway Musical about the hit Nickelodeon show, which has aired for ten seasons — with two more coming soon — and follows the title sponge's antics with his starfish friend Patrick. The musical is scheduled for Broadway previews beginning November 6th and an official opening December 4. Tickets go on sale as early as June 26th.
via giphy.com
Songs that will be featured in the show will include work from Sara Bareilles, David Bowie, John Legend and an array of other famous singers. There will also be original songs, written just for the show, by Steven Tyler and Joe Perry.
Hopefully some of the iconic quotes will be referenced in the musical, such as when SpongeBob created DoobleBob and went crazy saying "me hoy menoy". Don't forget that time Patrick asked, "is mayonnaise an instrument?", or even when SpongeBob announced to the world, "I'm ugly and I'm proud." We can all probably consider those some essential moments from our childhoods.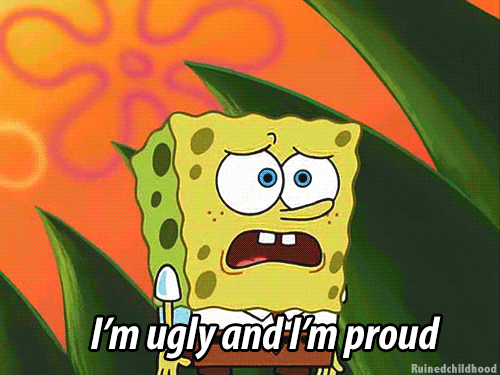 via giphy.com
Many people are excited, but some are skeptical of how an animated show will do as a Broadway Musical.
Wait they made a spongebob broadway musical? Give it a Tony already, everyone else can leave

— lenny (@Sherlake) June 5, 2017
thank u for blessing my life

— Tony Pajamas (@drunkencheese) June 5, 2017
1) i can't believe spongebob is finally actually going on broadway i can't believe im alive and living in this era. incredible.

— moonchelle ️‍ (@heyits_mmickey) June 6, 2017
"Spongebob Squarepants Musical will hit Broadway this fall"

My reaction: pic.twitter.com/c0ynJZXX8F

— Bayley (@bayley_o) June 6, 2017
sPoNgEbOb wIlL oFfIcIalLy lAnD oN bRoAdWaY pic.twitter.com/43gSP1hUT5

— Tsaa (@IamTheaSam) June 5, 2017
Hope it wont ruin the animation.

— Giannis Pergantis (@GiannisPergant1) June 5, 2017
In the end, there's almost no way the musical won't be good. SpongeBob's humor can be childlike while also resonating with adult audiences, so I'm sure it will be a hit. I mean, c'mon, SpongeBob is a millennial classic now. Maybe we'll even get to see some fancy Squidward.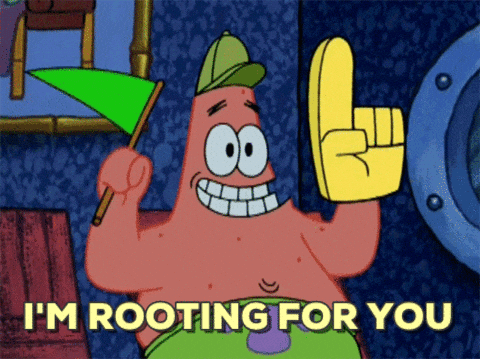 via giphy.com